Getting a Deal on an iPhone Only Makes Owning One Even Better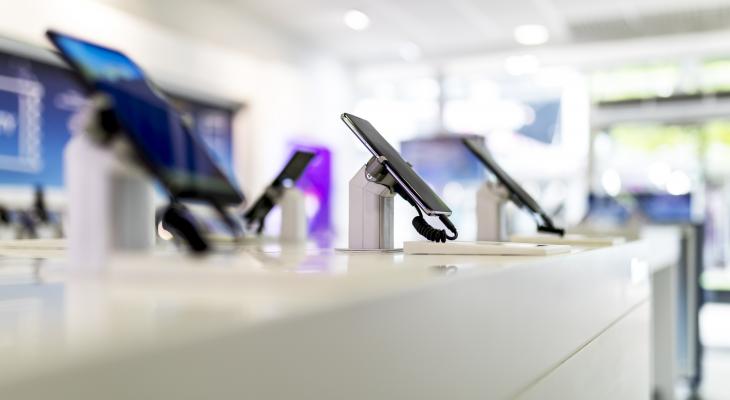 Whether you're in the market for your first iPhone or just looking to upgrade, there are plenty of ways to get a deal on one.
Whether it's through an Apple sale or using coupons and promotions, getting a great price is easy. But with so many deals out there, how do you know when the right time is to buy?
With many online stores selling new iPhones at steep discounts, it's hard to know whether you're getting a great price or are being ripped off for an inferior piece of equipment. So how do you tell the difference between real deals and things that aren't? We've got all the information you need to know before you can purchase a new iPhone.
Best iPhone Features
An iPhone is not just like any other phone. It's designed to be different. The cameras have a great amount of detail. It is not hard to see the subject in front of it. The camera has a lot of focus on specific points and is very responsive. The setting can be changed from portrait mode to landscape mode, as well as macro mode to shutter speed. These features make it an easy point-and-shoot device to use; the only limit is the size of your storage space.
The performance of the iPhone is also exceptional due to the RAM and CPU. The A11 Bionic processor with 64-bit architecture makes it an extremely fast and powerful phone that can handle almost anything you throw at it. Even if the user is playing a high graphics game or video, they will not experience any lag on their screen as everything runs seamlessly without issue.
Tips for Finding iPhone Deals or Discounts
To get an iPhone at a discount, the first thing you should do is go to Apple's website and see if they have any promotions going on. You can also check with your mobile provider because sometimes stores like AT&T will discount iPhones as a promotion for new customers.
If you don't want an iPhone from one of those places, there are several online retailers that offer great deals too. Walmart recently began selling smartphones, so it's worth checking them out before paying a premium for a device from Apple or another retailer simply because "that's how things work".
Depending on what phone you're looking for, sites like eBay and Craigslist may sell used models at discounted prices due to their age compared to newer styles available today. Just make sure not to buy anything secondhand unless it comes with a warranty.
Another thing to remember is that buying an iPhone with your carrier can be more expensive than just paying for the phone outright and then using it on another network. Examine what the boost to your monthly fee is going to be and for how long you're going to be paying it.
Taking Advantage of Black Friday and Cyber Monday
Finally, if you're looking for a deal on an iPhone, wait until Black Friday or Cyber Monday. Every year there are new deals from Apple and other retailers that offer huge discounts on the newest phones available at the time. Make sure to check up every once in a while because even old iPhones can be discounted during this sale period - it all depends on what your carrier is willing to give you.
Black Friday is a day of many great deals and discounts on items online or in-store. It's the first official sale day after thanksgiving, where things like TVs and phones are sold at cheaper prices than usual to attract more customers during an otherwise slow season for shopping. Cyber Monday, on the other hand, is a day where people who have the most power to influence others often share deals that they found online over a weekend.
So, to recap: first, you need to check and see if there are any deals going on at Apple's website or with your mobile provider. Also, remember that buying an iPhone from a friend may save you some money but it might not be covered under warranty, so do your research before making the purchase. Finally, Black Friday is always a great time to find deals on iPhones and other items, so keep your eyes peeled.