A Beautiful Dress Is a Statement Piece of Clothing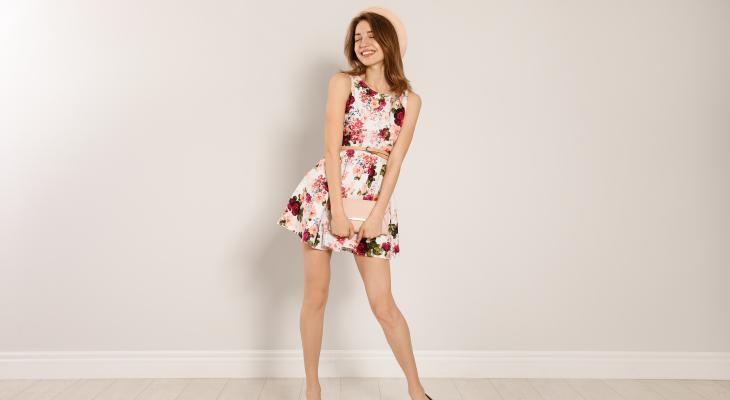 What could be wrong if fashion enthusiasts showed off their pretty looks in a beautiful dress? It's fun to make a statement to people around you.
Sometimes it's fun to show off to your partner too. The looks they give spurred by a beautiful dress can certainly stir up the feelings.
Guess what? Most cloth buyers are finding dresses very fashionable. This trend raises very valid questions like- Are there dress styles for every day? Can buyers find dress styles for special occasions? Who are the reputable dressmakers in the market?
Ladies make personal statements with their outfits. A beautiful dress is undoubtedly a statement piece of clothing for all times. That being said, much like almost anything, there can be confusion with the number of styles and the information floating around about dresses. This article will serve as a simple explanation of some dress basics.
Dress Styles for the Everyday
Depending on their everyday activities, ladies can find dresses that go well with them. They can be simple and yet elegant. The bottom line should be something flattering to their body shape. Some everyday dress styles include:
A simple dress is also called casual wear. This style does not only allow the skin to breathe particularly well, but it also rewards women with comfort and simplicity.
Sexy backless dress. This style presents ladies as sophisticated in both informal and formal settings.
Lace fabrics. This type makes ladies appear both conservative and flirtatious. It is an old-style that is fabulous and feels new every day.
Dresses with long sleeves. These dresses can be asymmetric, tunic, pencil, and other fashions with either belle, raffled, or straight sleeves. This style is undoubtedly dazzling and gorgeous.
The Maxi. This dress is sexy, savvy, stunning, chic, and very comfortable.
Dress Styles of Special Occasions
Some dress styles for exceptional occasions include:
An A-Line Dress. This style flares from the hips downwards and is ideal for brunches and fun outings.
The Strapless Dress. This style is meant for ladies who want to show off their Collarbone, shoulders, and neck. They are great for formal settings, night-outs, and concerts.
Gown Style is also called Formal Dress. Gowns are ideal for cocktail functions or corporate occasions. This knee-length to floor-length dress is highly stunning and sophisticated.
The Little Black Dress. Ladies go for this dress when other options don't quite fit. This dress is ideal for all occasions, but it does best in a white and black tie function as well as a night out.
The Elegant Dress is also called Bodycon Dress. In effect, these dresses hug women's bodies and flaunt their curves due to their tight designs around the waist and the bust areas. They are ideal for a corporate, cocktail, and other parties where panache and glamor are in order.
Popular Dress Makers
Dresses are as cool as the dressmakers. Some of the popular dressmakers who have not only trail blazed the industry but have also influenced dress fashions to include:
The Good Clothing Company. This brand is located in Massachusetts and makes some fine dress options.
The Evans Group. This dressmaker is from Los Angeles, CA. It specializes in interested fabrics
Arizona Fashion source. This is a women-led dress-making enterprise whose dresses are irresistible.
Wolf and Badger. They are dress specialists for occasions ranging from special to everyday.
Dresses, without a doubt, are the ideal female outfit for all generations. Men and women find dresses as statement movers in fashion and a person's personal style.