Getting One of the Best Wifi Routers Ensures Your Home is Always Connected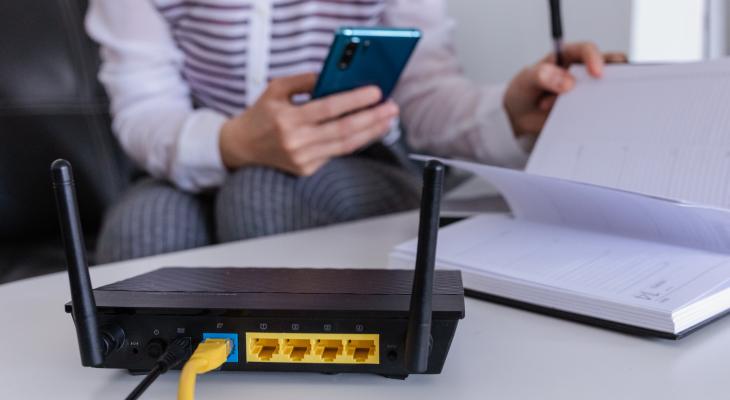 When it comes to technology, routers are one of the most important pieces of equipment you can own. Routers allow you to connect to the internet and share files and devices between multiple computers. They are essential for businesses and home offices alike. Whether you're looking for increased security, better performance, or just more convenience, a router can provide all that and more.
A router provides a layer of security that individual computers cannot provide independently. By connecting all of your devices to the router, you can create a protected network where each device can only access the resources it needs. This prevents unauthorized users from accessing your data or infecting your devices with malware.
If you're like most people, you rely on your wifi router to keep you connected to the internet. It's a vital piece of technology that allows us to stay connected with the world around us. Do you want to find the best wifi router for your household? Choosing which one is right for you can be difficult with all of the different brands and models on the market. This list has the best routers that are perfect for any home.
1 - Asus RT-AC68U
Asus is a powerhouse in the router market, and its AC68U model is one of the favorites. This dual-band wireless router offers an excellent range and strength for faster speeds, as well as some great features like parental controls, guest networks with separate security settings, USB ports for hard drives or printers, and more.
With plenty of options for customization, you can choose from the basic model. You'll also get a built-in media server and DLNA support so that you can stream music and movies to your TV. This router also has a sleek, modern design that looks great on your desk or table. This should be your number one pick if you want the best in terms of range, speed, features, and looks. It's a little pricier than most routers but worth every penny if you want the best.
2 - Google Wifi
Google is a brand you can always trust for quality, and their Google Wifi system does not disappoint. This mesh wifi router system is perfect for larger homes or offices. Plus, the sleek design will look great no matter where you put it. One of the favorite things about the Google Wifi system is that it's so easy to set up and use, even for those who are not technologically savvy. You just need a Google account, and you can manage your network from anywhere with an internet connection. If you have questions or problems, there is always someone available 24/7 to help via chat or phone.
3 - TP-Link Archer C5400X
This is another excellent mesh wifi system, but instead of being made by Google, it's manufactured by TP-Link. The best thing about this router is that you can set up multiple networks to cover even larger areas if needed. In addition to the primary network name and password, you can also create separate networks for guests with different security settings.
This router is a tri-band system that offers speeds up to 5400 Mbps and covers an area of up to 5000 square feet. It also has eight antennas, four internal and four external, for maximum range and performance. If you are looking for a mesh wifi system that offers a ton of features and still won't break the bank, this is the top pick.
4 - Netgear Orbi
The Netgear Orbi is another great mesh wifi system that is perfect for large homes or offices. This system comes with a router and satellite, which work together to blanket your entire space in a strong signal. The best part about the Orbi? You don't need any cords or cables; just plug it in, and you're good to go. The Orbi is a tri-band system that offers speeds up to 4000 Mbps and covers an area of up to 6000 square feet. It also has six antennas, three internal and three external, for maximum range and performance. Plus, the satellite can be used as a separate wifi hotspot for added flexibility.
5 - Linksys WRT1900ACS
The Linksys WRT1900ACS is a great router for those who are looking for something with a little more power. This dual-band router offers speeds up to 1900Mbps and has four antennas, two internal and two external. It also has a built-in VPN server and can be used as an access point. This router is also very customizable, so you can tweak the settings to your liking and even download new firmware if needed.
While this router has fewer features than some of the other picks, it's great for gamers who need a lot of power from their network, especially when downloading large files or streaming video games online.