Benefits of Using a Real Estate Agent Are Plentiful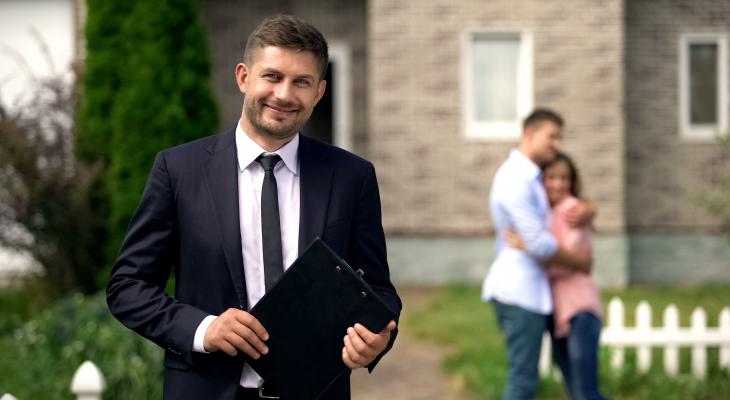 When you're buying or selling a home, it's important to take advantage of professional services that are available. Using a real estate agent can make the process easier and can allow you to avoid common mistakes with the help of someone trained and experienced. Real estate agents can guide you through the process and have your best interest in mind to ensure you find the best house for your needs or sell your home at a higher price. Considering the amount of legal and paperwork that is needed when buying a home, having someone to guide you is a great idea. Understanding the benefits of using a real estate agent can allow you to appreciate their assistance and trust their expertise.
Benefits of Using a Real Estate Agents
One of the main benefits of using a real estate agent is utilizing their negotiating skills when you're working with the other party. Real estate agents understand what techniques and tactics work when trying to agree with the buyer or seller on the selling price of the home. They understand how to negotiate without creating tension or turning off the other party. Unemotional negotiating can allow you to have more of an advantage and help you gain insight into someone who isn't emotionally connected or attached to the property to ensure you make better decisions.
Real estate agents are also knowledgeable about the best ways to market your home when you're listing it. They can increase the property's exposure in the local area to ensure it attracts more buyers and doesn't sit on the market for too long, which can affect its value. They'll host open houses, create a website, and even use pay-per-click ads to market it better. Realtors are also experts at showing off the potential of the home. They may suggest staging the interior setting or increasing the curb appeal to make it more appealing to buyers.
Realtors can also save you time because they'll do the work for you when conducting searches for properties in the neighborhood or city you plan to buy. They can weed out listings that don't match your criteria and can attend open houses on your behalf to help save time and energy. They'll only present you with properties that you'll be serious about buying. They may also be aware of properties that aren't listed yet, which can allow you to discover properties that you may not have found on your own.
They also network in the industry and can connect you with different professionals when you need different services when buying or selling a home. Their experience in real estate allows them to have contacts and recommend the best appraiser, home stager, or inspector that you may need to hire. You can get connected with professionals that you can trust and have peace of mind knowing you can use someone reputable.
Agents also help you tackle the paperwork, which can be difficult to read and understand if you're not experienced in the real estate industry. The paperwork can be tiresome and can make you susceptible to making mistakes, but a realtor can walk you through the process to ensure you understand what you're reading.
Frequently Asked Questions About Real Estate Agents
You likely still have some questions about real estate agents. What follows are some common ones that have some relatively easy to understand answers.
Q: How much do real estate agents charge?
A: Real estate agents typically charge an average of six percent of the selling price of a home. The seller of the property is responsible for paying for the services. The cost includes the commissions of the buyer's and seller's agents.
Q: When do you pay real estate agents?
A: Real estate agents are paid when the buyer and seller close on the house once the transaction is complete.
Q: Can real estate agents help me find a home loan?
A: Realtors can assist you in finding a lender when you need to obtain financing. They likely know many lenders with proven track records in the industry who are capable of closing loans.
Q: Is it worth the money to hire a real estate agent?
A: Hiring a real estate agent can allow you to save or make more money when selling or buying a home due to their negotiating skills. They can also allow you to sell your home quicker, which can make their services worth the cost and allow you to come out ahead.