Beautiful Patio Furniture Will Make Your Yard More Inviting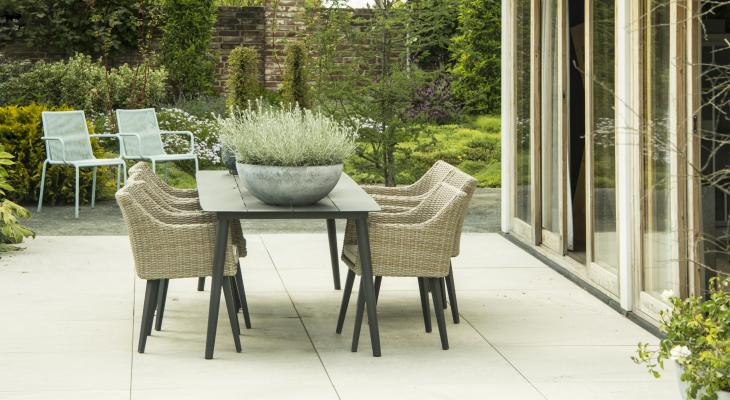 With the right furnishings, your backyard area can be the perfect venue for hosting your guests.
To make it inviting and comfortable, you will have to include patio furniture that offers an array of seating options. In addition to seats, you will want to provide a number of flat surfaces where your guests can put down anything that they may be carrying.
The patio furniture in your outdoors area can be as stylish and visually appealing as it is functional. Whether you are assembling a mixture of flea market and garage sale finds or purchasing a matching set from a major retailer, it is easy to find patio furniture that can fit in with your sense of style and be easy to accessorize with beautiful and useful accent pieces.
Types of Patio Furniture
Patio furniture is designed to fit every need that you have. Much like the furniture that you have in your home, you can get a few different kinds of seating surfaces and tables for your patio. Often, you can choose from a wide variety of outdoor upholstery fabric in an assortment of prints and colors. Choose to invest in a matching set of patio furniture, or go with examples that you purchased secondhand.
In addition to enough chairs for all your guests, you might want to think about adding some sofas to your collection. Because your patio furniture will be kept outside, it is important to cast some shade or regulate the temperature when it gets too hot. Invest in a large beach umbrella or have a wide shade installed. This can make your outdoor area comfortable all year long.
Tips for Decorating Your Property
A lot of people do not choose to decorate their backyards with anything other than the patio furniture that they obtain. However, in order to charm your guests and create a relaxing place for them to enjoy, think about injecting this space with a theme or two. From "Under the Sea" to "Caribbean Carnivale", themes can be a fun way to make the area look more cohesive.
Organize your decorations into two sections. The first should be decorative things that also serve a function. The second should be for the purely decorative. From a bright and festive area rug that also warms the ground beneath your feet to a set of glassware that you will love to display, your imagination is your only limit when it comes to decorating your property.
Best Time to Buy Patio Furniture
We all want to enjoy our outdoor areas in the spring and summer. Accordingly, patio furniture is more expensive at these times of year. You can find the best deals on all the furniture that you want if you go shopping for it between the months of August and October. This is due to retailers wanting to clear up room in their inventory for their new fall merchandise.
Many homeowners choose to set their backyards up perfectly right before the winter. By gathering all the furniture and other accessories you need, you can arrange it all on the first day that you want to spend some time outside. Your home's outdoor area can be a relaxing and welcoming oasis that will invite your guests to take a load off.