Enjoying The Latest Content is More Enjoyable With a Powerful Home Theater System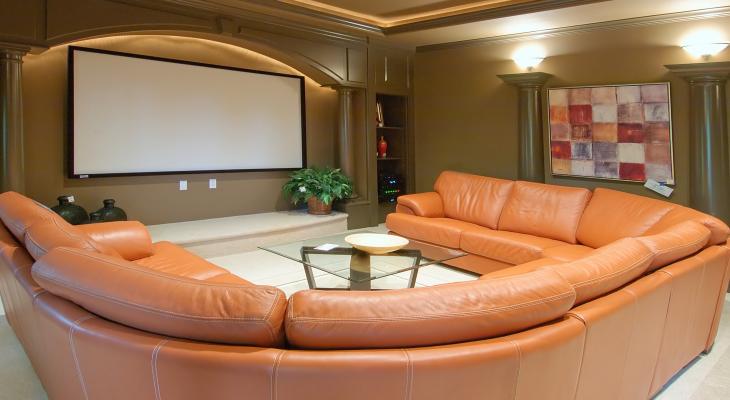 As the use of home theater systems in homes is taking the world by storm, installing a new style system gives one an unquestionable experience when getting the latest content. From the superb display and all-surround music to the increased aesthetic value of a home, these cutting-edge systems are tailored to meet everyone's needs. Whether you are a movie, sports, or music enthusiast, a powerful home theater system gives you thrilling entertainment. However, many people wonder about the parts of this system and the appropriate installation approach, but we've you covered. Keep reading, as this article will uncover how to get a powerful home theater system for a home reliably.
Must-Have Parts of a Home Theatre System
If you're setting up a home theater, you need to make sure you have all of the right pieces to make it work out okay. Some of the most important aspects include:
High-Quality Display - A high-quality display is the centerpiece of any home theater system. This may include a well-sized television, a projector, and a screen combination. Screens with a high resolution of about 4-8K offer vibrant and crisp visuals. Also, the display should support High Dynamic Range (HDR) technology, as it strengthens the color accuracy for a great viewing experience.
Surround Sound System - A home theater system also needs a surround sound system for sound ambience. This normal setup requires a receiver, subwoofer, and multiple speakers. These speakers should be well-positioned in the room to achieve a balanced soundstage. Generally, a 5.1 system is the most common configuration with a subwoofer and five main speakers. However, you can opt for a 7.1 or 9.1 setup for an immersive experience.
A/V Receiver - An Audio/Video (AV) receiver works as the hub of a home theater system. This receiver connects to all video and audio devices, including speakers, TV, Blu-ray player, and gaming console. Invest in a receiver that supports modern audio and video formats, such as Dolby Atmos and DTS: X. In addition, ensure it has enough HDMI inputs to accommodate all your devices.
Media Source - A home theater system also needs a reliable media source to provide content. This may include a Blu-ray player, gaming console, and streaming device. A Blu-ray player offers movie enthusiasts excellent audio and video quality, while a streaming device provides wide access to online content. Consider subscribing to famous streaming services such as Amazon Prime Video, Netflix, and Disney to broaden your entertainment options.
Comfortable Seating - A complete home theater system must have comfortable seating. Choose plush recliners or a sectional sofa that allows the audience to relax and enjoy the show. Further, consider placing it in a vast area to ensure an unobstructed screen view and optimal sound experience.
DIY Setup vs. Getting Help From the Pros
A DIY approach can be a perfect choice for anyone with some technical knowledge who loves to handle the project independently. It offers flexibility to customize the installation based on needs and budget. One can easily get the step-by-step installation approach from various online resources and tutorials. This approach also allows you to make modifications and adjustments that may be needed during the process.
However, this approach can be challenging since some systems may be complex, requiring complex wiring, calibration, and equipment mounting. Installation of such systems may require much time and effort, especially for anyone lacking prior experience. Additionally, you may be forced to seek professional assistance when complications arise during the installation.
On the other hand, getting help from pros offers many benefits that make it a worthwhile investment. Most pros are certified installers with unquestionable installation expertise who install home theater systems effectively and efficiently. Typically, they have a broad understanding of various audio and video technologies, guaranteeing optimal calibration and performance of a home theater system. Additionally, these experts offer the best recommendation on multiple components for specific needs. Further, they save one time and from the hassle of installing the system.
Conclusion
A powerful home theater system guarantees a state-of-the-art entertainment experience as you unlock the latest content. Investing in a complete system with all the above components will give you thrilling entertainment. You can consider installing the system for yourself, but getting help from the pros is a worthwhile investment.