Low Income Housing Can Provide Much Needed Financial Relief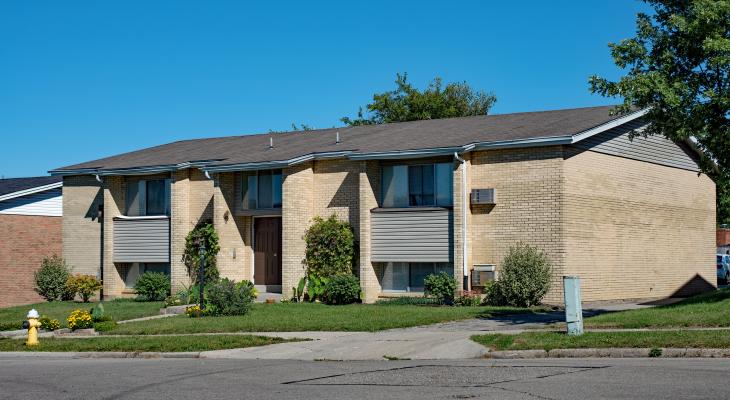 There can sometimes be a stigma when people hear the phrase "low income housing". It's assumed that people can't afford a "good" house and have to settle for whatever is available. The truth is that low income housing is incredibly important. Low income housing can also be referred to as subsidized housing. This is because people still pay a portion of the housing costs, while an organization will help subsidize the remainder of the housing costs. The most common subsidizer is the US government, but there are some other programs in which states or even private groups help to subsidize the cost of living. Low income housing helps people and their families stay off the street and gives them a better chance of improving their lot in life. There's a lot to like when it comes to low income housing.
Types of Low Income Housing
There's actually quite a few different programs for low income housing that might be found throughout the country. They can vary state by state, with some programs managed at a federal, state, city or private level. Some examples include:
Section 8 Housing - Section 8 is a federal program and is relatively well known. It will be further examined later in this article.
Tax Credit Properties - In many cases, developers may be offered large tax credits in an effort to entice them to develop low income housing for potential residents. Typically these programs are good for low to moderate income renters. It's important to note that residents in this type of housing will have protection from eviction without good cause. The developer can't evict, jack up the price and rent to someone else.
Low Income Public Housing - These forms of low income housing are actually owned by the housing authorities rather than private owners and being subsidized. In many cases, low income public housing tenants will have to participate in a little bit of community service as well.
HUD Subsidized Housing - This is Housing and Urban Development housing. It's based off of Section 8, but is larger and multiple unit buildings that end up privately owned, but get subsidized by the government. Think of it as Section 8 on a large scale.
Private Low Income Housing - In these cases, private companies or individuals may choose to subsidize housing. There is less regulation and less availability in comparison to other programs, but they can sometimes be found.
Qualifying and Finding Low Income Housing
For the most part, qualification for low income housing will be based on, you guessed it, your income. In order to qualify, people have to be employed and earning an income that is much lower to the median income in their living area. Different programs have different qualification requirements.
Typically qualification will be based on median income in a region. This is important because different regions have far different cost of living. Some cities like San Francisco have an incredibly high median wage which can make low income housing available to far more people than some realize. For most programs, median income needs to be below 50% or below 30% to qualify, but it can vary. Other qualifications usually include proof of citizenship. Others vary program by program.
Section 8 Housing
Section 8 housing is arguably the most well known form of low income housing that is currently out there. In the case of Section 8, qualification will require an income that is 30% of the median income in an area (or below). Everyone in the family will need to be a legal resident to qualify. Anyone who qualifies can then use their Section 8 "voucher" on any apartment or housing arrangement in which the landlord has agreed to accept Section 8. Dwellings will need to pass specific requirements in order to be eligible. In turn, the tenant will pay somewhere between 30% and 40% of their income as rent. The remainder will come from the government. While some landlords don't like the program, others enjoy the reliability of having the government paying, as while sometimes money may be slow in arriving, it will always come and there's no worry of default on the government portion of funds. Much like any program, changes to a person's life will need to be quickly reported to ensure they still qualify for Section 8 housing. This includes more family members or occupants moving in (or leaving) as well as change or loss of occupation. It should be noted that there's often a long waiting list for Section 8 housing. It's important to register and get on the waiting list as quickly as possible.