California is One of the Best Possible Destinations for a Fun Summer Getaway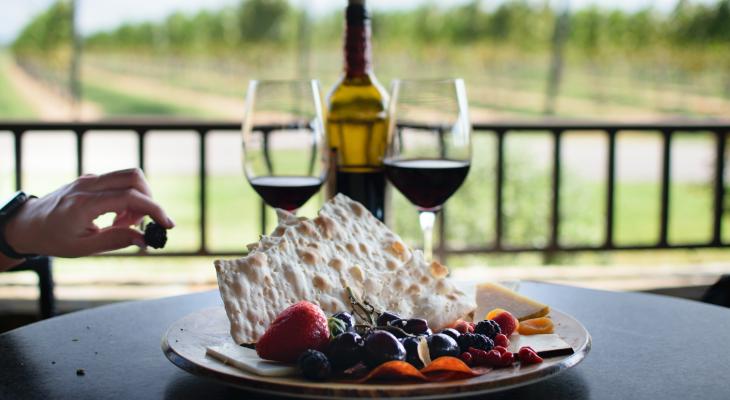 Summertime in California is a time for endless fun and excitement with family, friends, and of course, plenty of beach days. People can explore a new city, see the fantastic views of the ocean & coastal areas or visit hot springs for those days spent in nature. From wading in the chilly, salty waters of Laguna Beach to watching the sunset on a sun-soaked beach, summertime in California is a time for taking in all the glorious beauty that this state has to offer. Anyone and their family will undoubtedly want to make the most of the summer and take advantage of all that the golden state offers. However, with so many attractions and so much happening during these precious few months of the year, it can be daunting to narrow down your search to find just one destination. This article will look at a few memorable summer getaways in California. Remember that these are just the beginning and there are so many others to consider.
1 - The Getty Villa
The Getty Villa is a museum inspired by the ancient villas of Italy. The Getty Villa is one of the best places to see Mediterranean artifacts with beautiful gardens and sculptures. The museum has over 5,000 objects on display and will have you feeling like you've been transported to ancient times. This museum is so interesting because it has artwork and artifacts that have been preserved since the Antiquity period. The collection is arranged in thematic groupings of artifacts that tell the story of the ancient world. The Getty Villa is one of the best places to visit while vacationing in California.
2 - Big Sur Surf Camp
The Big Sur Surf Camp is located in California, and it is a camp dedicated to teaching people from around the world how to surf. The camp offers surfing lessons, surf instruction, and a fun place to stay while on vacation. The camp is located on the fantastic coastline of California, where it has breathtaking views of the ocean and amazing waves. The camp isn't too far from Monterey Bay, and it is an excellent choice for a fun vacation. Attendees can relax in the surf, have fun at the beach, and learn how to surf while staying at the Big Sur Surf Camp. Visitors come here each year because they want to catch a wave since this camp has excellent waves perfect for surfing.
3 - Monterey Bay
Monterey Bay is an area that millions of people worldwide visit every year to take a trip to its incredible beaches, sights, and shopping. The area has a lot of romantic things to do and is known for being one of the most beautiful coastal regions worldwide. Monterey Bay is also known as the crown jewel of the California coast. The area has various food and shopping options between Salinas, Monterey, Pacific Grove, Carmel-by-the-Sea, and Santa Cruz. The bay is also home to animal species like Elephant Seals, Otters, and Seabirds. Monterey Bay is one of the famous beaches to visit while on vacation.
4 - Santa Barbara
Santa Barbara is one of the essential beach cities in Southern California, located just south of Los Angeles. From sunny days on the beach and chilly nights to exploring the city at night. One will love going to this city to explore all of its art and its beautiful restaurants that serve great food and wine, go shopping at its world-renowned boutiques, or join in on an arts festival. It is the perfect place to go if looking for a fun night out.
5 - Yosemite National Park
Yosemite is known for being one of California's most popular summer destinations. Yosemite is home to some of the world's most famous waterfalls, forests, and other natural attractions. It is located in Northern California and offers many different tourist activities for one to enjoy with friends or family. Yosemite has many different spots that you can't miss, such as Half Dome, El Capitan, Bridalveil Fall, Pohono Bridge, etc. If you are looking for a great place to spend some time during your summer, visit Yosemite.