Babies Should Never Use a Subpar Stroller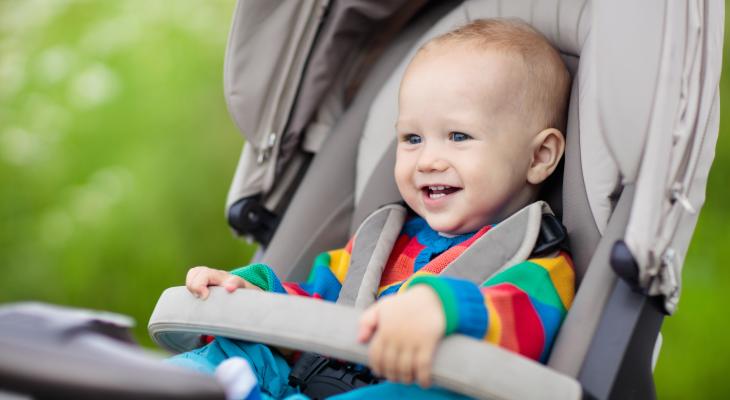 As much as parents love to cuddle their children while they're still small, it's not practical to carry a baby for an extended amount of time such as when going out on walks or taking trips to the store.
For this reason, strollers are an essential baby item for every parent or guardian to own. With many different types and brands of strollers available, making the right choice can be overwhelming. When choosing any product for their baby, parents should always prioritize safety. It's also important for a stroller to meet the needs of parents while keeping their baby comfortable. From jogging strollers, convertible strollers, to travel systems or traditional strollers, there are no cutting corners when parents are looking for the right stroller for their baby.
Signs of a Good Stroller
With safety being the most important feature of a stroller, the first sign of a good choice is its safety certification. The Juvenile Products Manufacturers Association tests strollers for any sharp edges, the buggy's stability, brake functionality, and locking mechanism to be sure it meets standards. Manufacturers often display a JPMA sticker once they're certified or parents can search for brands on the JPMA website. Another safety feature that parents should look for is a five-point harness. This type of harness is the best for securing a child. Additional signs of a good stroller are that it has a wide base to prevent tipping, a canopy to shield a child from the sun, wheels that will work well on the terrain that it will be most used on, and locking brakes.
Popular Stroller Models
Once parents have an understanding of the safety features that make a good stroller, they can then look for the type of stroller that will best fit their needs. Parents should choose a buggy that isn't too heavy to be carried, is easy to use, and will fit in the amount of storage space that they have available. With plenty of different models to choose from, every parent can find the right stroller to fit their lifestyle.
Umbrella Stroller - This type of stroller is best for parents looking for something lightweight that won't take up too much space. These are great for travel and tend to be easy to use.
Modular Stroller - Modular strollers are great for parents who are looking for something that can easily grow with their child. This type of buggy works for parent-facing or front-facing.
Traditional Stroller - Traditional strollers often come with a variety of different features. They work well for parents who use them primarily on sidewalks or parks and are a sturdy and safe option.
Travel System - Parents who want to be able to place their car seat in the stroller should choose a travel system. Travel systems include a stroller and car seat, which is best for infants who can't sit up on their own. The stroller can be used with or without the car seat installed making it a good choice for those who want to use the stroller for many years.
Convertible Stroller - This is another all-in-one option for parents. This stroller can be converted into a travel system when a car seat is added. Many of these have the option of additional features to accommodate a second or even third child.
Jogging Stroller - This stroller features three wheels that are designed for stability when used during jogging. This is the perfect option for active parents.
Car Seat Carrier - Car seat carriers are simple frames with wheels that a car seat can be placed onto. This option is very lightweight and is usually a more inexpensive choice.