Home Rental Has Never Been More Popular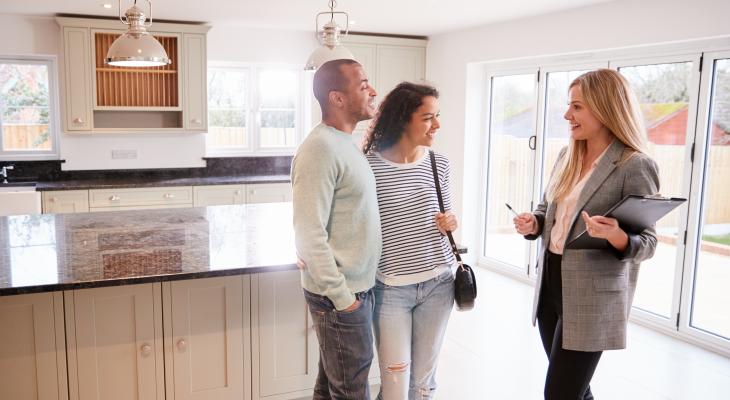 The home rental market is very strong right now. In fact, home rentals have never been more popular.
This is partly because the millennials make up a large percentage of renters. Many millennials are renting instead of purchasing a home because they have college loan debt and credit card debt to repay before they are able to be approved for a mortgage. Many people are renting homes as they cannot be approved to purchase a home because of the strict mortgage approval guidelines. There is also a shortage of homes on the market, so renters who are approved to purchase a home may have to continue to rent until the inventory increases. Some people who are moving to a new state rent homes so they can get to know the area better. In addition, many baby boomers are renting homes because they are downsizing or renting in retirement areas in the south.
Benefits of Renting a Home
There are many benefits of renting a home. The benefit for millennials is that it gives them a taste of living on their own while they pay off their college loan debt or credit card debt. They get used to paying their own bills and doing everything that living outside of the family home encompasses. Renting a home also builds credit and payment history. It's very important to pay rent on time so that your current landlord can give you a good recommendation. If your landlord reports your payment history to the credit bureaus, your on-time rental payment history will help keep your credit score up. This, in turn, will help people who want to be approved for a mortgage or be approved for another home to rent. Home rental also gives people a chance to get to know the area. If people are being relocated or moving to a different state or area, they will benefit from renting for a while to be sure they want to settle in the area. Some retirees rent a home in another part of the country for part of the year to get away from cold weather areas where they live.
Tips to Rent a Great Home
Finding a great rental home is easy if prospective tenants ask the right questions and maintain their standards. Don't be afraid to ask the landlord or agent questions. Find out when the property was last painted and how old the carpet and other flooring is. Ask them if any updating or remodeling has recently been completed. Ask how old the appliances and mechanicals are. If you want an updated rental home with a fresh coat of paint, new carpeting and some updating, you'll weed through properties just by asking these questions. Be sure to find out if the rental home includes any utilities such as water, gas or electric. It's important to take this into consideration in order to be prepared for the monthly rental payment and bills each month. Ask the landlord if they can provide references so you can find out if they are responsive to repair requests.
Ways to Find a Rental Home
The best way to search for and find a rental home is by looking online. Over 95% of people look online when searching for a place to live. There are quite a few real estate websites that have rental listings on them such as Rent.com, Realtor.com, Zillow.com, Hotpads.com, Craigslist.com and others. Find a real estate agent that will help you search as well. A real estate agent can search their local multiple listing service and make appointments to show you rental homes. Another place to look is on social media. Some platforms like Facebook Marketplace have rental home postings. Ask family, friends and coworkers if they know of any home rentals. Sometimes word of mouth is a great way to find a place to rent.