Commuting Has Gotten a Lot Easier With Bike Rentals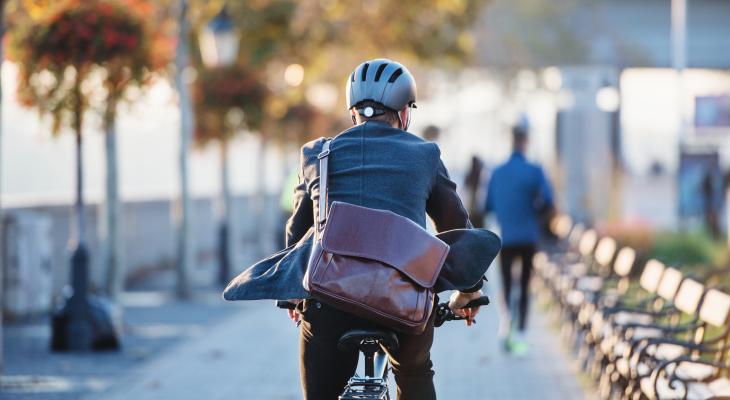 Eco warriors swear by electric vehicles. But there's a vehicle for the road that's been around much longer and is better for the environment.
That's the bicycle of course. Bicycles have been used for over a century in one form or another and provide people with simple transportation. Most people learn to ride as a kid and keep the skill for life. Modern uses of bikes are many. People like to use bikes as they are a great form of cardio.
Rather than purchasing an expensive bicycle, many people choose to rent them. Bike rental allows people to pay a fraction of what they might normally pay while using the bike exactly when they need to. This is a great method for those who may not have a lot of room in their homes or yards for bike storage.
Urban Bike Rentals
This is probably the most commonly seen and used form of a bike rental these days. People create accounts or enter information to a bicycle dock which has several bikes locked up. It will release a bicycle for use from the rider. Once the rider reaches their destination (another dock), they place the bike in and then they are charged for the time the bike is used. People are encouraged to place the bikes back at docking stations since they will be charged if they do not.
This is a great way to commute from location to location and these docks are usually placed near important businesses. Some versions of these bike rentals work and allow tourists to easily travel from location to location within a city and see everything that needs to be seen.
Another option is to rent a bike from a bike shop. There are many shops out there which actually will rent bikes to people. This functions more like renting a car or any other kind of item. You'll need to arrive at the shop and pay. Then you return the bike as necessitated. Deposits or security will likely be required. This is a solid option for people who want to go wherever they want, rather than be limited by bike dock locations.
Vacation Bike Rentals
If you're going on vacation, you may rent a car. A better option is often to rent a bike. This is especially true if you are going somewhere beautiful that has beaches and shorelines. Most shorelines have beautiful bike paths built in somewhere nearby. This lets you drive by beautiful sunsets or sunrises. It becomes easy to visit nearby restaurants without having to use expensive taxis or rental cars.
When getting a vacation bike rental, you might need to do some work ahead of time. It's something you should consider before you head to your destination, rather than trying to sort out beforehand. If you're using a travel agent, have them look into it for you. If you've planned your own vacation, search for potential bike rentals in the area. Trip planning websites can have some great ideas. If you are booking through an app like Airbnb, you can often contact the renter of the property and they may be able to direct you to bike rental locations in the area.
What to Expect From a Rental
In most cases, anything you rent is going to be in pretty good shape. If you rent from a bike shop, it will have been tuned before you get it. If you're renting for more than a few weeks, you'll want to maintain the bike to the best of your ability. Keep the chain moving smoothly and ensure the gears shift easily.
Arguably the time when you may get the worst bikes is when using an urban commuter rental service. Since they are being constantly ridden during the day, it's possible they could be in rougher shape. While they are maintained as often as possible, people don't always take care of rentals like they should. The good news in this situation is that there's usually multiple bikes at the dock. So if you take one that's been damaged in some way, you can swap it out for one that hasn't been.