A New Motorcycle Should Thrill You Without Bankrupting You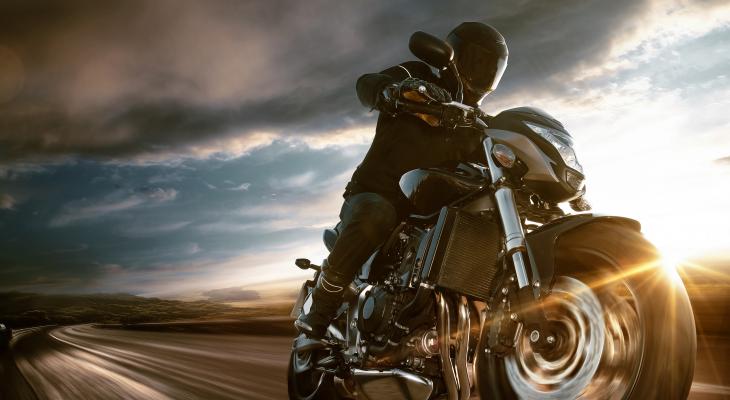 There's little that can match the thrill of accelerating on a motorcycle. As the wind pushes against you, that pulse running through your body is incredible. Aside from the joy, a motorcycle is an excellent option for travel, especially commuting. They are fuel efficient and can save hundreds or thousands of dollars in gas each year.
It's possible to buy expensive overpriced motorcycles that come with every bell and whistle possible. The best motorcycles find a way to provide value, while still giving you the driving thrills you need. Perhaps you lose out on one specific trait, but you save so much that it's definitely worth it. What follows are some of the best motorcycles on the market today that give you bang for your buck. Each has far more strengths than minuses. Ideally, at least one would be suitable to any driver in all situations.
1 - Zero FXS
This list starts with a surprising entry, as it's an electric motorcycle. While many motorcycles are being produced on electric power now, they aren't always the most inexpensive. The Zero FXS starts around $8,500, which is reasonable. It's not the cheapest, but has a solid 100 mile range. It's not going to be a road trip monster, but for some simple commuting in town, it's fantastic. A fast charger means it tops up in just two hours and the top speed is a zippy 85 miles per hour. While there are cheaper electric motorcycles, the Zero FXS provides the right balance of quality and price.
2 - BMW F 900 R
BMW is very rarely included on any list in which value is mentioned. However, the F 900 R is loaded with quality and starts under $9,000. Adjustable suspension and brembo brakes ensure that you'll always be where you want to be on the road. The slipper clutch and plenty of power ensure that you can also move where you want to be as fast as you want to! Essentially, BMW provided a motorcycle matching their higher price offerings, but at something reasonable for most buyers!
3 - Indian Motorcycle Scout Bobber Sixty
Another brand that can tend towards the expensive, Indian Motorcycle really came through with this offering. The ride position is nice and relaxed, giving you some extra comfort. That being said, the suspension is excellent, so you don't need that much extra. The styling is gorgeous and offers a nice hybrid look. While it's smaller than other Indian motorcycle offerings, it remains a full-size bike with 1000cc power. It starts around $9,000 and most versions come in around $10,000. It's not a complete bargain basement bike, but again, the value is incredible for what you are paying for it.
4 - Yamaha MT-03
Now we're getting down to one of the most barebones options on this list. Aside from ABS, you're not getting a whole lot on this bike. Yet it's made the list for value because everything is so solid in every way. It's a lightweight naked bike that comes in around $4,600. It's not the cheapest in its category, but it's the best value. One benefit to this bike is that it's great for beginners, but doesn't get worse as you become a more experienced rider. You suddenly appreciate the impressive cornering you didn't realize existed! Whether you're using it for a long trip or daily commute, it fits the bill nicely. In addition, it's a good looking bike that doesn't try to be overly flashy.
5 - Honda Gold Wing
Alright, this bike may seem out of place on this list, but wait. Getting a long range luxury touring bike is expensive. There's no way around it. But if you're looking for the long range bike, you can at least get good value. This bike is light and handles really well for a luxury tourer. The smooth ride will make you forget that roads aren't perfectly formed. Sure it costs around $24,000, but that's very competitive for a luxury touring bike.