Renting a Beach Home Removes a Lot of Risk From Your Vacation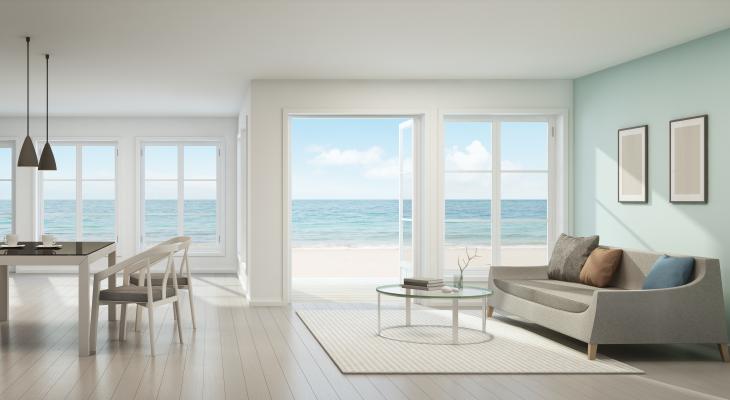 For many people, vacations are what they live for. That chance to go away and forget about the stresses of everyday life is something to be savored. Everyone enjoys different types of vacations, but the beach vacation is hard to beat.
In order to enjoy all that sand and sun you don't get at home, you need the right accommodations. Renting a beach house is the way to go. In the past, hotels were the mainstay. People would simply choose a hotel they heard was good or was recommended by a travel agent. Now however, there's far more options. Renting a beach house is arguably the best way to enjoy a beach vacation. You don't need to deal with hundreds of people all wanting the same amenities as you. A beach house gets you closer to the beaches and gives you everything you can want in a vacation location.
Benefits of a Beach Home
Sure, hotels offer some good services. However, they aren't particularly customizable. You get what they offer and that's it. A beach home will almost assuredly provide more space. This means you can relax in your accommodations when you need a break from the sun. Full living rooms and kitchens are definite bonuses. The kitchen especially means that if you want to cook you can. The fridge means you can keep leftovers from your restaurant visits too. This can drastically reduce costs as hotel restaurants or room service is incredibly expensive.
In fact, hotel rooms are also very expensive. It may seem odd, but renting a comparable beach home is almost always less expensive if you are on vacation as a group. This is part of what makes them such a good choice for families. It also ensures that you can bring pets or have access to any facility you require by ensuring it exists before you book.
Where Should You Go?
There's legitimately hundreds of places that you can travel to around the world to get a nice beach vacation. Some of these you would expect, but some you may not realize. Consider the following locales:
Hawaii - This one is fairly obvious to most readers. Hawaii is beautiful and loaded with incredible beaches and surfing. It doesn't matter which island you choose from, there will be nice beaches on them all. Another benefit of Hawaii is no need for a passport or dealing with customs.
Thailand - Thailand is often forgotten, but is loaded with beautiful white sand beaches and some of the clearest water you will find. Beach houses in Thailand can be really inexpensive. The key will be finding a good flight.
Australia - Specifically, the beaches around Queensland in Australia have hundreds of options to visit. You can have fun surfing, fishing, swimming or riding ATVs around on the beaches.
Turks and Caicos - If you're interested in beautiful turquoise seas and soft powdery beaches, then there's no better location. Turks and Caicos are the jewels of the Caribbean. While there are lots of luxury hotels on the island, a beach home is certainly the best way to visit.
Apps and Websites
The reason beach home rentals are so easy to find now is thanks to the proliferation of various apps and websites that cater to this. Rather than owning a beach home that goes unused for much of the year, people rent them through apps. This has made beach homes more affordable to a larger number of people and lets them share their love.
Almost everyone has heard of Airbnb by now, as they were one of the first and are arguably the industry leader. However, there's many more that offer good options. HomeAway is an app that lets you book beach homes with ease and has a 100% refund guarantee. In fact, if something is false when you arrive, they will help out with emergency rebooking. Wimdu has a huge following if you're looking for a beach home in Europe. They also offer rentals elsewhere, but that's their expertise. A trip to the south of France to enjoy their incredible beaches might be best chosen through Wimdu.