Pest Control Keeps Your Home Safe From Filthy Pests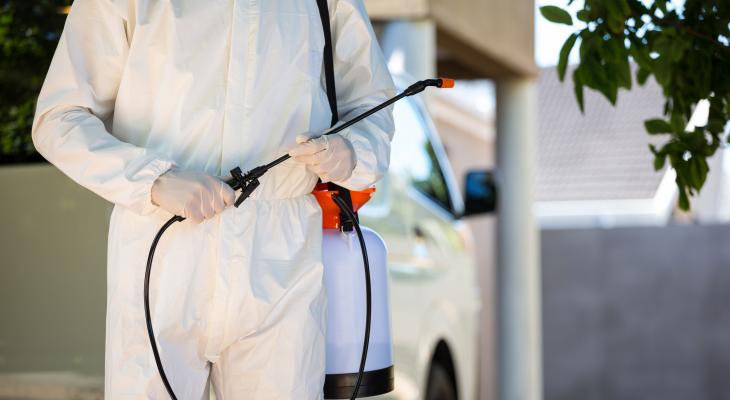 It becomes quite frustrating and disheartening when the house you have worked so hard to turn into a home suddenly gets pesky, unwanted guests.
Pests can destroy your valuables, lower the air quality, and even cause disease. Some pests are also easy to transfer, meaning you can spread them into other places like your kid's school, your office, church, and so on. A common misconception about house pests is that they are a sign of filth. While it is true in some scenarios, this is not always the case. This means that while maintaining a clean home is necessary, cleaning might not be enough to eradicate the problem entirely once you get infested. Your best bet after an infestation is hiring a professional pest control company. Here, learn about the types of pests that are likely to invade your home and how to choose the best pest control company.
Common Pests in the Home
There are hundreds of pests, rodents, and critters that can invade your home. This makes it very difficult for homeowners to figure out the exact bug problem they have. Ultimately, this makes the eradication process much more difficult. Here are some of the most common pests found in America.
Ants - Ants come into the house in search of food. Their nests are found on lawns in dry soil, warm soil, and under pavements. On surfaces, you can tell you have ants by looking out for lumps of finely-powdered soil.
Bedbugs - Bedbugs are a nuisance that is very easy to spread. These small pests can ride along on your clothes and suitcases when traveling and sit pretty on train and airplane seats as they wait to attach themselves to the next victim. Bedbugs leave telltale signs on furniture, bedding, and linen and leave marks similar to those produced by mosquito bites.
Cockroaches - These pests can hide in wall cavities, kitchens, and other rooms in warm places. When you have an infestation, your home will have a distinct smell, and you will see roaches come out to feed after you switch off the lights. Cockroaches are known to bring disease, viruses, fungi, roundworms, tapeworms, allergies, dysentery, and food poisoning.
Rats - While there are many types of rats, black mice are the more common types found in America. Typical signs of an infestation include teeth marks on electric cables and droppings. Mice are closely related to rats and remain active all year. Mice thrive in quiet and warm places, occasionally coming out to feed. They chew packaging to access food, gnaw at furniture, causing damage. Both rats and mice are known to carry and spread diseases.
Termites - Termites are small black, tan, or white bugs that damage wood, books, and furniture. The queen termite can lay thousands of eggs every day, increasing their population rapidly and, ultimately, the damage they can cause. The evidence of a termite infestation includes blistering, tunneling, or darkening of wood.
Choosing a Pest Control Company
Understanding the type of pest, the areas affected, and their population are key factors that ensure that your pest infestation is completely taken under control. Because of these variables hiring a pest control company ensures you have professionals taking care of the problem for you once and for all. Use these tips to help you identify the best pest control company in your area.
Ask for Referrals - Referrals ensure you get a tried and tested company instead of getting into unchartered waters. If you have friends or acquaintances that have had infestations in the past, they can refer the company they used. If this is not possible, look online. Shortlist a few companies in your locale.
Experience - Companies with a good number of years of business experience can guarantee a highly skilled staff, which means quality service delivery. In addition to this, years of experience means they have been exposed to most types of pests, and they know how to exterminate them efficiently and quickly. This should, however, go hand in hand with a stellar reputation.
Adequate Insurance Coverage - Companies that have adequate insurance take the burden off the homeowner if something goes wrong during the pest control process. It gives you peace of mind to know that you are covered against any negative eventuality and that you could get compensated for any property damage that would happen in the process.
Most of these pests have the advantage of multiplying their numbers quickly. This makes it all the more important to take action as soon as you note any signs of a pest infestation.