Need a New Dishwaher? Make Sure You Choose One of the Best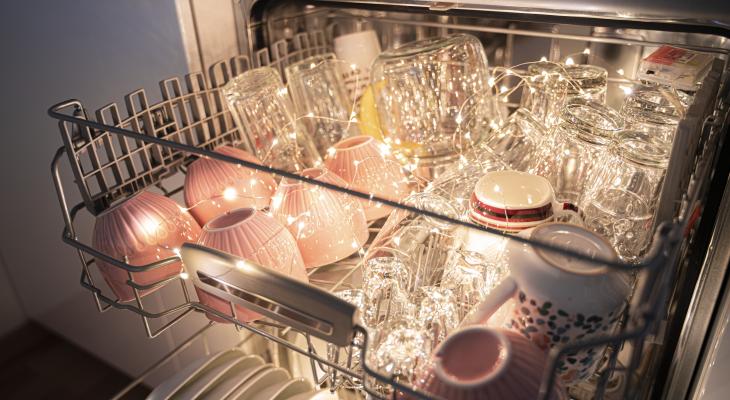 Washing the dishes is one family chore that's evolved throughout the years. In the early days, people used water and sand to scour their dishes.
We've sure come a long way to wonderful machines that provide sterilized dishes to you quickly and efficiently. When it's time for a new dishwasher, there are quite a few options out there. New models are produced every year that try to reduce energy consumption, provide a better clean with less water and keep plates crystal clean. It also helps when you can wash more dishes at once. The right dishwasher can be different for everyone because every kitchen is different. While most have room for a dishwasher, you want to make sure it fits into the designated space and it's flush. If you're looking for a new dishwasher, these are some of the best models on the market today.
1 - Miele Lumen EcoFlex
This is one of the more expensive dishwashers on the market, and comes in starting around $2300. Controls for it are hidden on the top and thus make it far more appealing to look at. Of course, appearance is not the most important facet of a dishwasher. This dishwasher is really easy to load and has adjustable shelving, making it very versatile for different dish loadouts. Despite the power of it, this dishwasher is incredibly intelligent. You can even set it to only run when electricity rates are low. Avoiding peak times can save a lot of money. Also, you can run it through an app. Just a tremendous piece of machinery.
2 - LG Smart Dishwasher with QuadWash and TrueSteam
Rather than the standard two spray arms found in most dishwashers, this LG model went with four. In addition to spinning, they pivot as well, allowing water to reach every area of concave dishes, so you never need to run a dish through twice. It has the separate flatware section of top notch dishwashers and is very easy to load overall. You can also download new cycles designed for specific loadouts and cleaning responsibilities and run them from your phone. It comes in at a medium price, usually costing around $1200 depending on the retail outlet. The biggest downside is that it's not quite as spacious on the inside as some other models. That being said, the efficiency can often make up for it.
3 - GE Profile Smart Dishwasher with Hidden Controls
The bottle jet feature is one of the best for any dishwashers. These jets are specifically designed for bottles and other bottle shaped items to ensure they get washed fully. It's perfect for water bottles or those used by babies. You could even throw in a flower vase if it needed interior cleaning. Some extra jets also fire up water through the flatware basket. Another benefit to this dishwasher is that it's incredibly quiet while it's running. In cases where incredibly hard food becomes attached, the hard food disposer in the dishwasher will fight through it and get rid of it. The interior is also designed for large and deep items as well. This is another moderately priced model that costs around $1200.
4 - Frigidaire Gallery Dishwasher
This is a great budget conscious dishwasher. People looking for this dishwasher won't have to fork out more than $600 to get it. You'd think that it was low on features, but it has hidden controls for the sleek look. You can even program it with different cycles and save them as favorites. It also has the ability to only wash half loads, which is rare in some dishwashers. This means you don't need to waste large amounts of energy and water. Cushioned holders reduce the chance of chipping or breaking dishes during the loading and unloading processes. The only real downside against some of the expensive competitors is that it lacks the dedicated third rack for flatware.