Chimney Services Keep Your Fireplace Working Efficiently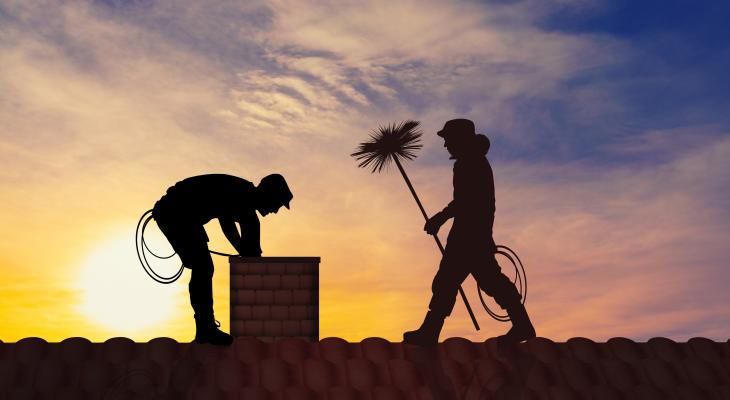 What better way to keep your family and home warm during the cold winter breeze than with the burning embers of a suburban fireplace? While chimneys can offer significant indoor warmth, they also play an integral part in regulating energy costs by alleviating expensive heating systems.
However, without frequent maintenance and cleaning, dust and debris can disrupt the chimney's airflow leading to an unhealthy draft, increasing the likelihood of fire hazards or carbon monoxide poisoning. Therefore, it's essential to maintain your fireplace once or twice a year to ensure that all combustion byproducts safely evacuate through the chimney, especially during colder seasons when it's mostly used. To help increase your chimney's performance and mitigate risk factors, here's what every homeowner needs to know about hiring optimal chimney services and how they're essential towards your fireplace's health and overall efficiency.
What Can Chimney Services Provide?
There's plenty of different tasks that chimney services can help out with. The services include:
Chimney Inspection - Thorough fireplace and chimney inspection are some of the services provided by licensed and professional chimney experts. Most stages of a chimney inspection check are classified into three levels. At a level one inspection, a chimney professional will check for structural damage within the outer and inner walls. They will also determine any likely causes of potential fire hazards. At level two, professionals will video scan any blocked crevices, such as the flue system, for any damage or clogs that could affect your fireplace's draft and airflow. At level three, when a discrepancy within the fireplace's concealed areas is observed, the inspector will venture into the chimney walls. If any significant damage is noted, a full replacement will be done.
Chimney Cleaning - A clogged up and unclean chimney can be a danger to your family and loved ones. It directly impacts the quality of combustion, affecting the amount of heat produced due to dirt blocking chimney airways. With congested airflow, incomplete combustion occurs, which then produces substantial smoke and toxins into the room. Professional chimney services provide thorough chimney cleaning to help scrub off soot and creosote from your fireplace airways and walls. Furthermore, they safely discard months of accumulated firewood deposits and chunks interfering with the flue system, allowing unrestricted fume and exhaust emission from the fireplace.
Chimney Waterproofing - Waterproofing services ensure that your chimney remains strong and protected against water damage while alleviating moisture buildup, which can deteriorate your fireplace and lead to mold growth, affecting your chimney's efficiency.
Chimney Masonry Repair - Over the years, your chimney slabs may fall out of place or break, thus requiring replacement. Masonry repair services enable homeowners to restore their chimney's appearance by having professionals remove and reinstall new bricks, tiles, and mortar within their chimney structure.
Chimney Relining - Chimney services also provide chimney relining to help install a new flue liner if your previous one was destroyed or suffered from severe wear and tear. They provide various liners, ranging from stainless steel, clay tile, and cast-in-place flue, to ensure optimal fireplace efficiency.
Finding Chimney Services
Searching for the ideal chimney service company within your area can be a long-winded process with the many offers and benefits each service claims to provide. However, you can shorten your search by utilizing the following tips.
Look For Insured and Certified Companies - The most crucial thing is to find a company that is certified by the Chimney Safety Institute of America (CSIA). The certification ensures that you will be receiving quality service from a reliable professional.
Experience - When finding chimney services that best suit your fireplace needs, consider looking for companies that have been around for at least ten years. The more established the company is, the more experience and expertise it has accumulated, thus guaranteeing professional services.
Good Reviews and Location - Consider finding chimney service companies around your locale through the internet or recommendations. Only settle for those with positive reviews as you will be guaranteed satisfactory results.
To ensure that your fireplace and chimney are working at optimum condition, hiring chimney services and routine inspections are highly necessary to guarantee efficiency and functionality. With a well-maintained chimney, you can experience reduced energy costs, better indoor heating, and an enhancement in living room aesthetics. For quality work, ensure that you employ CSIA licensed chimney professionals to carry out all your repair, replacement, and cleaning needs.