Ballet Showcases a Mix of Strength and Elegance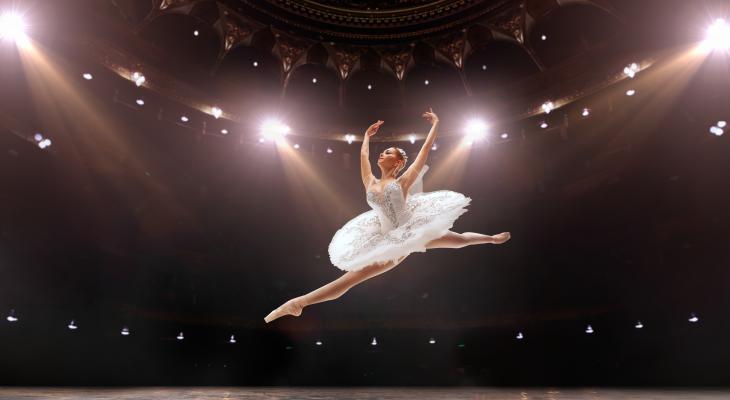 Ballet is an art of expression and each person has the key to unlock the opportunity of dancing.
Whether a child, an adult, or an elder, ballet is for all. There are classes offered in many areas to start training so one should not hesitate to inquire. It is challenging yet rewarding, powerful yet graceful, inspiring yet cleansing. Ballet will easily become a favorable commitment and the dance world will become one's true love. The smell of new ballet slippers, the moving music pieces, the routine exercises, and the bond of ballet peers will keep the dancer coming back for more. Each class that is taken will show improvement in the dancer. There are multiple benefits to this enchanting hobby. Below are some key points to guide the interested dancer.
Benefits of Trying Ballet
Ballet will:
Increase circulation, movement, and stretching through the exercises and techniques taught by the ballet teacher at the barre and during floor exercises and routines.
Build confidence with the completion of movements and combinations, especially if one chooses to take part in performances.
Improve posture with the alignment of the spine, shoulders, and hips during all movement and with the strengthening of the core muscles.
Connect the body, mind, and soul through passionate movement, focus, persistence, creativity, coordination, body appreciation, nutrition, and inner peace.
Allow an appreciation of the arts both in movement and music through interpretation and music understanding such as beat, tempo, counts, and emotion in music.
Offer an escape from everyday stresses by the body releasing beneficial hormones after a workout while classical music brings a sense of calm.
Allow expression through movement when feelings and facial expressions can be shown through dance movement.
Getting Started in Ballet
The first task that needs to be complete is finding a school the dancer is comfortable joining. Be sure the goal of the dancer is able to be achieved and dance philosophy aligns. In addition to comfort, finding a school with a well-trained teacher who has adequate dance experience will be beneficial. Once this is accomplished, one must be sure to obtain the proper dance uniform or attire and practice placing hair in a bun, or at least preferably off the neck. What is proper dance attire? This can range anywhere from informal clothes such as a body-hugging pant and shirt to a uniform look such as a black leotard and pink tights. Either way, proper ballet slippers will need to be secured and worn to each class. A water bottle will be needed for hydration and early arrival will allow enough time to warm up before class starts. The direction of the ballet teacher is key and practicing outside of the class will increase success.
Popular Ballets Performed
Inspiring oneself is absolutely necessary when the passion for ballet has been acquired. A fantastic way to do this is to watch ballets being performed. A new dancer will want to absorb the music, skill, technique, facial expressions, costumes, group dancing, solo dancing, and overall performance. The viewer will feel the body language, words, and communication through the dancing and see how movement is transformed into art. The viewer may even go so far as exploring the choreography and look for additional works by the choreographer of a specific ballet. Here is a list of magnificent ballets to see (in no particular order). Dance on!
The Nutcracker
Swan Lake
Cinderella
A Midsummer Night's Dream
Giselle
The Sleeping Beauty
Romeo and Juliet
Don Quixote
Coppelia
Firebird