A Good Looking Living Room Starts With the Furniture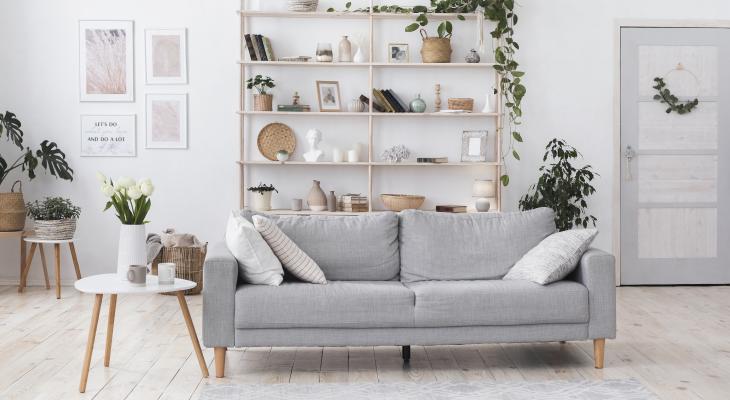 A well-furnished living room is a must for every home. It reflects the personality and taste of the homeowners and provides a place to relax with family and friends.
However, designing a living room has sometimes become intimidating. There are various aspects to take into account, from the furniture placement to the paint color on the walls.
However, one of these factors that are often overlooked is what kind of furniture you have in your living room. Furniture in your room is the deal-breaker towards elegance and, more importantly, comfort. This article will explore why it's important to consider what type of furniture you're using and what you should consider when filling your space with the different types of furniture.
Necessary Pieces of Living Room Furniture
There's several items of living room furniture that are absolutely must have. These include:
Coffee table - A coffee table in your living room provides storage for all kinds of things like snacks and remotes while also providing an additional surface to put drinks on or set down other items such as books.
Loveseat - Loveseats are great because they're smaller than couches but still provide enough surface area for two people to hang out on. They're also great for having guests over but don't want to provide them with too much space.
Couch - Couches form the centerpiece of any living room because of how versatile they can be. This is because it has enough surface area for everyone while it encourages socializing. It also gives you an extra place to sleep.
End tables - They provide more surface area for guests to put their drinks on and also serve as another place to set your feet if you don't want to kick them up onto the coffee table.
Chair/Recliner - They're great for an extra place where one can sit down comfortably and serve their function as a resting spot or watch some television.
Ottoman - Ottomans allow you to put your feet up. This relaxing position is comfortable, and also good for circulation. Ottomans can also function as seating for people in a pinch.
Accents to Go With The Crucial Pieces of Furniture
While the main stars are the furniture, you want to make sure you choose the right accents to go with and highlight them. Some things to make your furniture look better include:
Wall art - Adding some wall decor to your living room is one of the easiest ways to make it look more personalized. Whether you choose paintings, photos, or framed posters, they all serve a different purpose.
Curtains/Blinds - Curtains are great because they can be used as an alternative wall art source while also allowing people who may get distracted by outside light to have privacy when needed. Blinds provide that same function at a lower cost than curtains since they don't require fabric material.
Lighting - Lamps and overhead lights are essential for creating a functional living room. They provide light to read by so you don't have to strain your eyes. They can be turned on at night if someone needs to get up but doesn't want to wake anyone else who's still sleeping and serve as decoration themselves.
Area Rug - An area rug is great because it provides warmth underfoot that isn't provided by the bare floor of most rooms. It also helps with insulation in colder months while providing comfort during warmer seasons when feet swell from the heat outdoors.
Tips For Bringing Together Your Furniture Into a Cohesive Look
You can't just throw everything into a room and assume it will work out. Think about how each piece of furniture is going to function. If you have more than one couch, place them on opposite sides of the room, so your living room isn't too crowded. Test out different arrangements with all your pieces before deciding on which will look best in your space. Don't be adamant about mixing and matching different styles of furniture. Remember that you don't have to fill every area in your living room with something or get too engaged in mixing and matching.
Have fun with your furniture and try to make it personalize as much as possible. Remember that the best living rooms are ones where you feel comfortable relaxing in them, so go at your own pace in every decision you make.