Luggage is Crucially Important to Ensuring a Good Vacation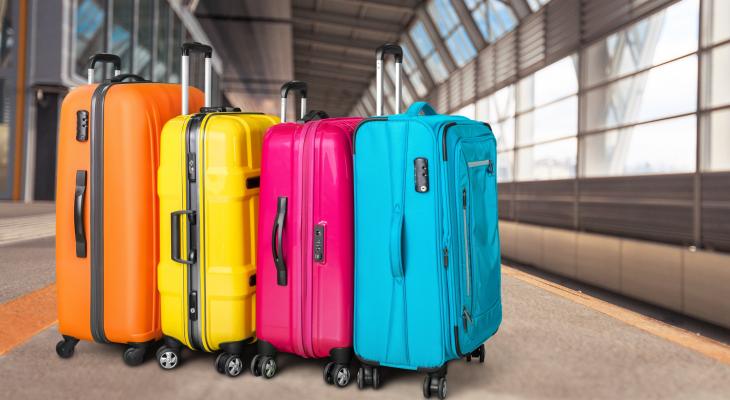 How important is luggage to ensuring a good vacation? Extremely. When you go on holiday, your luggage can break the trip for you.
The luggage you choose to take on vacation with you can either be a blessing or a curse. When planning for your next trip, ensure that the choice of luggage is made carefully, for it is a precursor to having an enjoyable experience and one where nothing seems to go right from start to finish.
Many people underestimate how much they should pack on vacation. They take just the bare minimum of clothing and essentials and end up regretting it when they get to their destination because there is not enough room in their luggage for all of the things that they wish to bring with them. The following article will discuss everything that you need to know about luggage.
Hard Side vs. Soft Side Luggage
Hard side luggage is a popular choice for those that want to have the best of both worlds. The hard shell prevents your belongings from being crushed or getting soaking wet if exposed to rain, but it also allows you to pack more items than the soft side. Soft side suitcases are fine for people who travel light and only need space for a few items, but the hard side is the preferred choice for those who like to pack in bulk.
Hard Suitcases
The best type of suitcase to use while traveling is one with TSA locks, which allow you to lock your bag without worrying about pickpockets accessing any of your belongings. This ensures maximum security. Hardshell suitcases can be made from either plastic or fiberglass; both materials provide excellent protection against damage caused by drops or falls, thus an ideal option for many travelers.
Soft Side Suitcases
Soft-sided travel bags tend to split easier than hard-sided cases. If you plan on taking your carrier with you when flying, make sure that the wheels are protected and won't be damaged while going through security, or else they will need to be replaced.
Sizes of Luggage
The size of your luggage is also important to consider because you don't want it to be too small when packing for the trip. All of your items won't fit. Inversely, you do not want it to be too large either as that will make it more difficult for you to travel with it.
Luggage has evolved, and with that, there are now various sizes that can accommodate different needs. Choosing the right one will come down mostly to whether you plan on carrying everything yourself or if someone else may need to carry some portion of your belongings while at the airport.
Today, the average traveler usually takes a midsize piece that falls between 20" - 24" inches in width, but anything below 16" is considered compact by most standards these days.
The 20" inch suitcase is a good choice for most people because it can easily fit in the overhead compartment on an aircraft and also allows enough room to bring back souvenirs from your travels. The 26"- 28" size is great for those that have lots of things they need to pack or if you like taking bulkier items such as coats with you when traveling.
People who plan on flying often might want to consider investing in hard side cases which offer maximum protection against damage, something soft-sided carriers cannot provide at this time.
Popular Brands
There's a lot of different brands making good luggage. Some of the best include:
Travelpro - This is one of the most popular brands which are known for its durability.
Tumi - Tumi offers fashion-forward suitcases with great functionality while still reasonably priced and so can fit almost any budget.
Samsonite - Samsonite has been around for a long time and is known as one of the best brands. They are often the first name people think of when they think of luggage.
Porter Case - This is another great choice designed specifically to fit into tight spaces, making it easier to store them in overhead compartments on planes or trains.
Delsey Helium Aero - these carriers offer easy maneuverability and lightweight designs that make them ideal choices for frequent fliers on long trips.