Wedding Rings Are an Embodiment of Commitment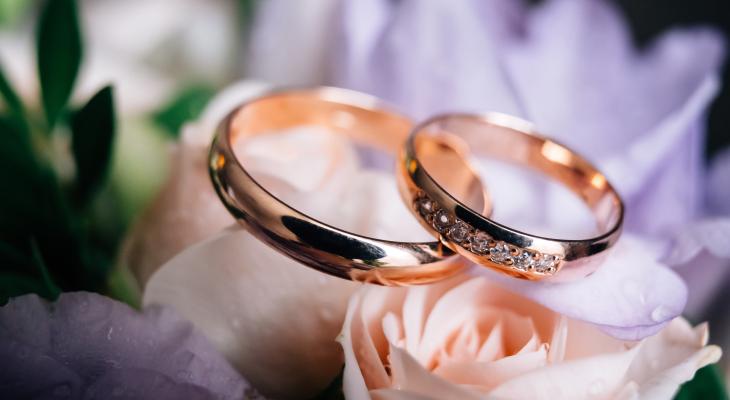 Getting married to the love of your life is the biggest dream of many people.
Although planning a wedding may be daunting, it's not that hard to find the perfect wedding ring. This is because wedding rings are an embodiment of commitment and make the receiver incredibly happy. Different couples have different tastes and preferences because each love story is unique. Some prefer traditional wedding rings while others go for the non-traditional or individually styled ring.
Because you will be wearing your wedding ring for the rest of your life, you should find something comfortable wearing. It should be of the right size, style, and color of your choice. It would be best to share your opinions with your partner to ensure that you are on the same page. The article will guide you on how to select the best wedding ring for your big day.
Choosing the Perfect Ring
There's a lot of different things to consider when picking the right ring. These criteria are among the most important:
Set your budget - The first thing you ought to do before you start the hunt for a ring is setting your budget. There is a wide array of wedding rings that can match any budget. Typically, the wedding ring's prices vary depending on the metal you choose for your band. So, ensure that you pick a ring that matches what you want to spend.
Ring style - The ring style you choose will depend on whether you want a matching set with your partner or not. A matching ring set is usually an excellent choice for couples who have the same style. However, if you have different tastes and preferences, ensure you pick something you like.
Metal- the most crucial consideration for a wedding ring is the metal or the band material. Usually, most people prefer a wedding ring to complement their engagement ring's quality and style.
Size- it is essential to choose a ring that fits right because you will wear it through all seasons.
Traditional Wedding Rings
Typically, yellow gold is the traditional and timeless wedding ring band. It never goes out of fashion, and it can be polished to give it a bright finish. Every country and culture has its unique rituals practiced during special occasions. Also, the symbols used to mark such events vary in each state and culture.
The wedding ceremony is the only tradition that takes place across the globe. Usually, the traditional yellow gold wedding rings are exchanged during the ceremony. Gold wedding rings symbolize the joining together of two souls to become one. Therefore, many couples all over the world spend much time looking for the best. Gold wedding rings are usually diverse. Diamonds, rubies, or sapphires can be put on plain white or yellow gold depending on a person's taste. Both yellow and white wedding rings are very traditional.
These rings are a tradition that will never go out of fashion because the symbol of love they bring is strong and powerful. Many styles and price options are available for people of all calibers.
Non-Traditional Wedding Ring Styles
Some people prefer more individually styled wedding rings that reflect their unique style and personality. There are a myriad of non-traditional wedding rings to pick from. Alternatively, you can have a ring custom made for you. Some of the best options include:
Eternity wedding rings - Cut gemstones along the outer edges wrap these wedding rings. The stones are usually rectangular or square and are perfect for people who love style.
Glam wedding rings - These rings stand out because of their bold statement look and are made using large and flashy stones.
Nesting wedding rings - These wedding rings have a unique half-curve that allows them to be paired with engagement rings and, at the same time, prevent pinching.
Vintage wedding rings - Vintage designs are an alternative to traditional wedding rings. There are various modern vintage styles you can choose from if you love classic and elegance style.
Petite wedding bands - These rings are trendy. They are narrow and very comfortable. If you love catchy but straightforward rings, petite rings are for you.