Getting Plus Sized Clothing is Easy At These Retailers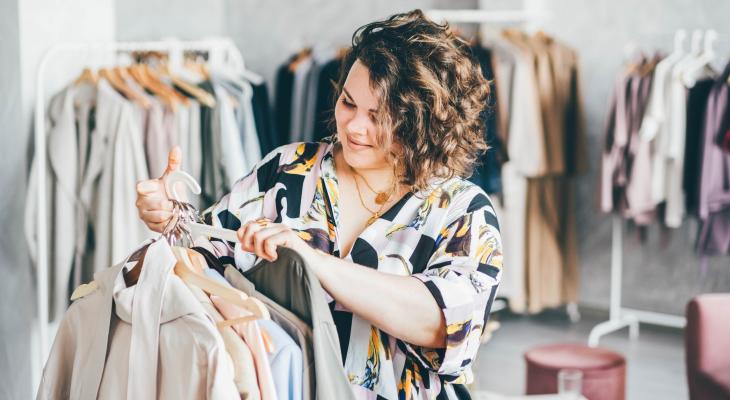 Embrace your curves. It's a lesson that everyone should learn early in life. There's nothing wrong with your body if it's larger as long as you are happy with it! One issue that many plus-sized people have is their confidence.
A lack of attractive and comfortable clothing can be a problem. If you don't like the way you look, it's hard to feel confident in yourself.
Good plus size clothing can allow a person to feel their absolute best. The downside is that not every retailer carries plus size clothes. In fact, a lot of the ones that do carry some pretty terrible stuff. Thankfully, there are some retailers that do a great job with plus sized clothing. They can be brick and mortar locations, online retailers, or in many cases offer up clothing from both methods of shopping. If you're someone who enjoys plus sized clothing and wants to make sure that you find some good stuff, try some of these retailers!
1 - Nordstrom
When it comes to plus sized clothing retailers, arguably no one beats Nordstrom. What do they have when it comes to plus sized options? The answer is everything. Nordstrom is packed with plus sized jeans, robes, shirts, swimsuits and everything else. Nordstrom is great for a number of other reasons too. They are a great choice if you want to register for events. Bridal showers can take advantage of this and ensure that plus sized clothing is a great gift. Nordstorm also offers great online options as well as their own subscription box service if that's something you're interested in.
2- Anthropologie
Okay, yes, Anthropologie sells a lot of truly insane and useless things. That being said, it's a great place to buy truly unique items Many people don't even realize that Anthropologie sells a large amount of items from sizes 16 up to 28. Typically they have over 100 styles at any given time in their plus sizes. Items offered at Anthropologie are very uniquely styled and can give anyone a very unique look. If you're shopping through Anthropologie online, then you can return anything you don't love perfectly free of charge.
3 - Saks Fifth Avenue
When you're buying clothing, you want to make sure you get quality. This is especially true if you're a plus sized person who works at a major company or enterprises. Saks Fifth Avenue is arguably the perfect choice when you need some high end clothing. They only carry brands of high quality. Prices can sometimes run a bit high, but the quality is there and the clothing is going to last longer because of it.
4 - Old Navy
Old Navy is certainly not a retailer known for quality in comparison to some of the others on this list. That being said, Old Navy can be great when it comes to different sized clothing. Since they are mass produced, it's not hard for them to pump out some plus size options. Their clothing options for tall people are also excellent. Old Navy is best used for everyday home and comfort wear. It's inexpensive and doesn't have the same quality as other items, but that also means you can change up your look and style easily without putting too much cash into the change.
5 - Forever 21
This is another retailer that is incredibly popular overall, but perhaps is derided by some shoppers. That being said, prices are always pretty low at Forever 21. Of course, the quality of items can be hit or miss. That being said, It's accessible and loaded with plus size clothing. They have their own plus size line known as Forever 21+. While it can be a bit of a gamble, you can find some real great finds at Forever 21.