There's Some Impressive Styles of Necklaces Out There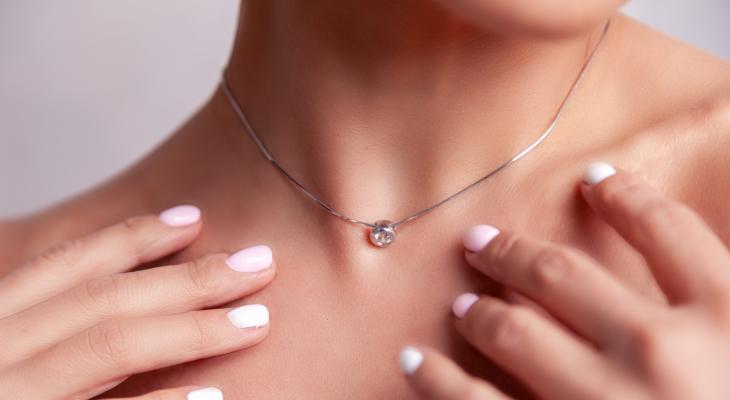 The face is the first thing that people see when they look at another person.
People want to draw attention to their best features. A necklace is a great way to show off your beautiful eyes and your lovely hair. If you are looking for necklaces, there are certain things you'll want to keep in mind during the shopping process. That includes the style of the necklace, the type of material used and the kind of details like the use of precious metals that can make it come alive with color and light. A well chosen necklace is one that adds so much to any wardrobe. When you have a selection of necklaces on hand, in your jewelry box, you're more than prepared to head off and get things done. Assembling a collection of fabulous necklaces is easier than ever today.
1 - Teardrop necklaces
The teardrop necklace is a necklace that is designed to be worn close to the body. This one is typically composed of a necklace and then a pendant that drops down across the wearer's body. This is a good, basic necklace that can be worn every single day at work or when heading out for a fun day in the town. It's pretty and very easy to wear.
2 - Princess necklaces
The princess necklace is typically about eighteen inches long. This is a standard sized necklace that you'll see on the market everywhere you look. Many women love this necklace style. That's because this length works to flatter the face. It's an easy to wear style that rests just below your collarbones. You'll find lots of styles of princess necklaces including fine jewelry made from some of the most famous names in jewelry making and pretty costume jewelry that you can easily afford.
3 - Collar necklaces
The collar necklace hits close to the neck. It's usually between fourteen and sixteen inches. That makes it a good style for a classic black dress when you want something dressy that will draw the eye upwards. This style can be found in many types of materials including gold, silver and copper. It's an extremely versatile option that you can use for just about any occasion. Pair it with a pretty pendant or let it fall across your neck plainly and elegantly. This is one staple you'll want to keep on hand all year long.
4 - Bib necklaces
The bib necklace is designed to mimic the look of a bib. Bib necklaces are statement pieces that you can center in your wardrobe. Use them when you want to be fashionable and yet flirty. The have a wide part that often extends across the entire chest. You'll find this one in varied styles including casual options as well as more formal necklaces that can be worn to a wedding or other special occasion.
5 - Pendant necklaces
Pendant necklaces consist of two parts. There's the chain that you use to put it on. The pendant goes on top of the necklace. This is one option that is very versatile. You can put all sorts of pendants on top of the chain. The lavaliere necklace is a type of pendant necklace in which the pendant is attached to the body of the necklace rather than being a separate piece that floats freely. This type of necklace typically ends in a single gem and often has lots of embellishment. That makes them right for a nice occasion when you want to go for something more formal.
6 - Sautoir necklaces
The sautoir is a style that was largely developed in France. In general, this is a very long necklace. This is a great option when you want to really go for it. The long length stretches from the top of your neck and generally just to the waist or even below. These necklaces can be worn in many ways. You can put one on and let it dangle. You can also loop them around your neck for a look that offers several layers at the same time. These types of necklaces usually include a plain chain interspersed with beads and a pendant at the end.