Don't Miss Out On a Vital Piece of Women's Activewear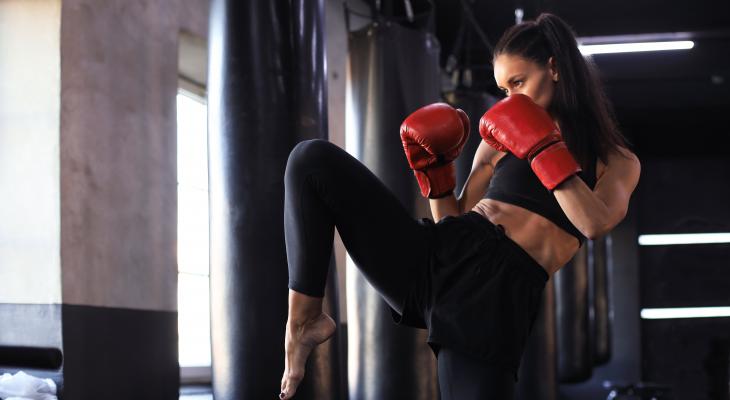 If you're a woman who likes to stay active, you know that the right clothes are key.
Every woman wants to look good when they go for a run. But with so many options, it can be hard to determine which products are worth your time. The key, however, is keeping one crucial factor in mind: comfort. Comfort is what keeps you coming back time and again after trying other activewear brands that don't fit quite the way you want them to. Your workout leggings should fit your body type to promote comfort, and your sports bra should provide the support you need. But what about the other pieces in your activewear wardrobe? What about everything from a long sleeve top to a windbreaker? We've compiled a list of all the best women's wearables for any exercise routine. Take a look and find your favorite activewear pieces!
1 - Perfect Fit Pants
Let's start with the essential pieces of activewear: pants! The perfect fit pants are great for anyone who wants to look stylish while they work out. Whether you're into yoga or like to get outside and jog, good fitting pants will keep your style in check while you're doing it. You can find them in different colors and patterns, so you can mix and match however you like. Look for a slimming waistband to keep you from getting too hot and a wide waistband that's easier to move in.
2 - Running Shorts
What about warmer weather? It would be best if you had shorts that are comfortable and style-conscious. Look to women's running shorts for the ultimate in both comfort and style. Find some made of lightweight fabric that wicks away moisture, so you can stay cool when you're running. Some have moisture-wicking linings, which will keep you even more relaxed as you run. The drawstring waistband will help create the perfect fit every time, so your shorts won't ride up or down as you move around. Most shorts come in various bright colors and patterns, so you can stand out as you run and ensure visibility to cars.
3 - Tank Tops
You don't have to worry about your tank top riding up as you're working out, either. The best women's activewear tank tops are made with loose-fitting fabrics that move with you as you do. Plus, most of these tops feature stretchy fabrics that keep them from riding up during any exercise routine. These tanks can be worn under your regular outfits for a more stylish look, or you can wear them on their own with extra accessories to create a casual look.
4 - Cotton Workout Shirts
If you're into yoga or other workouts that involve moving around a lot, it's hard to be comfortable when your top doesn't fit the way you want it to. This is why we like women's cotton workout shirts–they fit like regular clothes but allow for a full range of motion. These pullovers are especially great for anyone who performs a lot of twisting and squeezing when they work out. The sleeves stay put in the right places, and many come in different colors and patterns that can mix with all your other activewear.
5 - Lightweight Jackets
If you live in an area where the weather isn't always the best, you'll want to invest in a great lightweight jacket, too. These style of jackets are perfect for layering to keep you warm. Some of these products even have breathable layers to help you stay cool so it doesn't get too hot as you move around. These jackets come in a variety of bright colors and patterns that allow for a stylish look that doesn't take away from your workout clothes.
6 - Sports Bras
What about the essential piece of activewear? Sports bras are essential for anyone who exercises. These products are designed to enhance comfort while giving you that extra boost in support. Look for v-neck designs that give you added space in the front, or find wider straps that won't dig into your shoulders. Sports bras come in various bright colors and patterns, so you can mix and match them with other activewear pieces in your wardrobe. Either way, you'll be able to look stylish while you move around.