A Sleeker Silhouette Might Be Available If You're Using Shapewear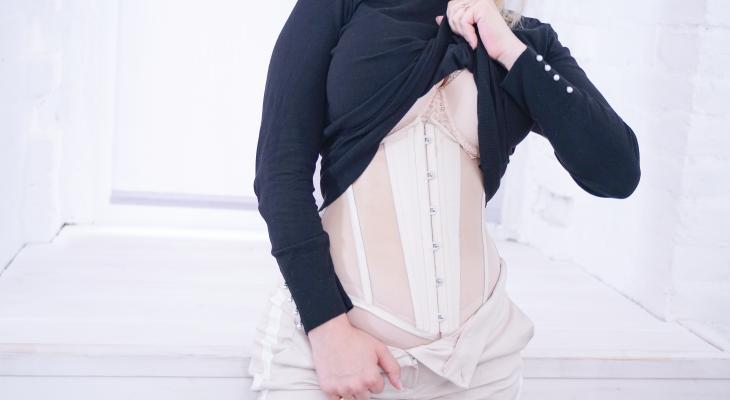 For women who love to wear fashionable clothes but are conscious about their bodies, shapewear can be their savior.
It is a type of undergarment that temporarily alters the wearer's body shape to attain a more fashionable figure. It is one of the most popular clothing in recent years. No doubt, its popularity is in part due to celebrities steadily promoting shapewear pants in public. It purposely makes a body look more acceptable rather than accentuating it just like a padded bra would. The fabric is generally very tight-fitted and holds the body part in shape. There are cases when the garment has been stitched to reduce any bulges from appearing, which make it both comfortable and practical. Practically anybody can wear shapewear. It is not only used by women but also by men.
Where Shapewear Can Help
As it is known, women mostly tend to have issues with the stomach since it can be unattractive at some point. In shapewear, tummy control is an essential feature with 80% of consumers confirming this. It is, therefore, necessary that the shapewear product demonstrates staying power. These products are classified into different categories, one of them being compression. Compression garments, use a compression technique to flatten the stomach.
There are two main areas where shapewear can help with women's thighs: the thighs themselves and the dreaded muffin top. Women, in most cases, are generally self-conscious about their thighs. It is, however, challenging to make thighs look slimmer, but shapewear can help with just that! It smoothes out the lumps and bumps, making the thighs look smaller and more attractive.
Shapewear for the arms can improve self-esteem and self-image by helping someone get the correct type of body shape. Body shape is essential to create a great look and feel about oneself. Shapewear for the arms makes them look nice and thin. Someone can comfortably wear it under any outfit without anyone knowing unless they are told.
Popular Brands of Shapewear
There's more than a few brands out there making good styles of shapewear. Some of the best brands out there include:
Spanx - The Spanx brand is quickly becoming a household name and only getting bigger. Today, Spanx is still an outstanding company that has introduced many unique shapewear products designed to target specific body areas. These items include Spanx tights, leggings, shorts, pencil skirts, shaping undergarments for the breasts, shapers for legs and butt, as well as unique styles of hats.
Yummie - Yummie is one of the world's leading shapewear brands, with products sold in over 30 countries. This brand provides a full range of options to choose from, including bras, panties, and shapewear. This brand specializes in making body contouring garments that can make someone look a couple of clothing sizes smaller. It is designed with women in mind and with no time to go to the gym or hit the fitness center.
Wolford - Wolford has been one of the leading brands in shapewear for almost 150 years. It is manufactured in Austria and is one of the most trusted and loved brands by its customers and fashion industry professionals. The Wolford brand of shapewear is world-renowned for their shapewear clothing, and it's incredibly reliable. Wolford's new line of shapewear not only works but looks great too!
Shapewear Sizing Tips
The trick to getting the most out of shapewear is knowing the body type and how to choose the right shapewear to match it. Most shapewear brands offer several styles to help women get the figure they want. Try different sizes. If the first size is not fit enough, there is another option. An important thing to remember is that the cups will not stretch or shrink.
If not shopping online, order the shapewear in regular bra size. Then try on and determine whether the garment is a good fit. Look for stretch. The fabric itself will help determine whether the shapewear is comfortable to wear. It makes the shapewear more form-fitting.Comfort is an important aspect when purchasing shapewear. Look for shapewear that offers support as well as comfort. Determine features that help look their best, such as a tummy-control band.