Everyone Can Use a Good Pair of Running Shoes to Help Stay Fit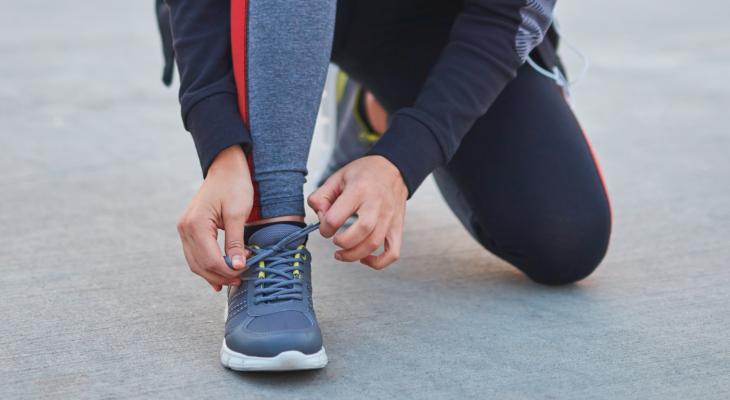 Several things can affect your running performance, but one of the most important is what you wear on your feet. Running shoes have been proven to be an influential factor in how much force impacts your body during a run and how efficiently you produce power. Running is one of the best forms of exercise that you can do to stay in shape. Running shoes are an essential part of any runner's arsenal. They protect the feet, provide stability and cushioning during impact, and allow for a more comfortable stride that will reduce injury risk. You can't just go out to buy any old shoes though - you need to find one that fits your needs. It's hard to stay motivated when you're working out alone, but running shoes can be the difference between quitting and having fun. In this article, we're going to discuss the features of a good pair of running shoes and some of the best brands of running shoes that will help you keep your body in shape.
Features of a Good Running Shoe
There's a few simple features that should be considered in any shoe.
Material - The majority of running shoes are made with mesh for your foot to be well ventilated. If you buy a pair that isn't, you're going to have stinky feet in no time! Another important material to look out for is the lining inside the shoe. Some are goofy-looking laces or ribbons, but they help take pressure off your foot. The lining should be soft and wicking, like Nike's Flyknit.
Distance per Shoe - You've probably heard about people running in "barefoot" or "minimalist" shoes. These kinds of running shoes give your feet and toes more room to move around, which can be helpful for those with wide feet.
Weight - Running shoes should provide you with the right amount of support and cushioning without weighing you down. If you're running faster, you want something lighter. If you're just jogging in the park with your buddies, you can go for a heavier shoe that will give you more cushioning. The weight also depends on your distance per shoe, so if the shoes have less material, they'll weigh less too!
Popular Running Shoe Options
There's many great shoes to choose from, being created by a lot of impressive companies. Some of the best include:
Nike Air Zoom Pegasus 34 - The Nike Air Zoom Pegasus is a lightweight, neutral running shoe that provides the cushioning and support you need for your feet. This shoe has been heralded by runners as one of the most comfortable shoes they've ever worn. It's designed with a plush foam midsole and an outsole made from a durable rubber material to ensure that your feet are adequately supported, even during long runs. The upper of the shoe is made from mesh for breathability and has drain holes to drain away sweat as you run. It also has a padded collar around the ankle area for added comfort.
New Balance Fresh Foam Zante V3 - This option is a lightweight road racing shoe that provides just the right amount of cushioning and comfort for your feet during long runs. It is designed with a RevLite midsole foam that provides excellent energy return when you take a stride, meaning it boosts your forward momentum every time you move. The Fresh Foam in the insole absorbs shock as you run to make sure your joints don't suffer from the impact of running on the ground. The upper of this shoe is made from a lightweight and breathable material that will drain water away when your feet get wet in the rain.
Adidas Ultra Boost X - This pair of running shoes are a high-performance running option that provides unparalleled comfort and support for runners. It uses Adidas' proprietary Boost material in the midsole, which gives you incredible energy return through every stride - so your feet will never get tired. The upper is made from a flexible and breathable material and drains water away when you step into puddles or rain, while the outsole is made from durable rubber to give you traction on bad weather surfaces.