Have Questions About Maternity Wear? Get Them Answered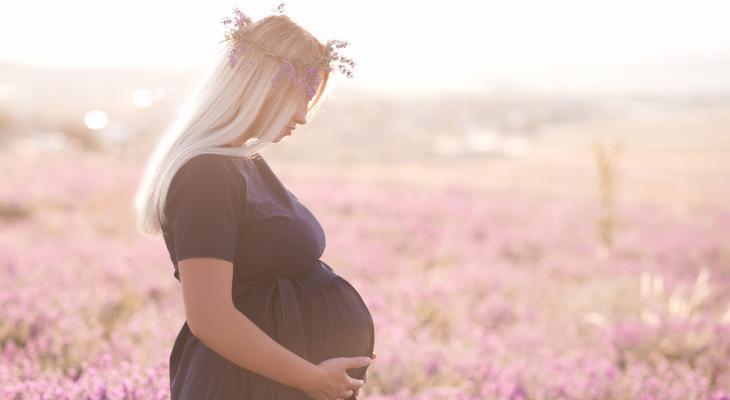 Pregnancy is an exciting and uncertain time. When experiencing a pregnancy, there are many thoughts and emotions that may run through the mind of a parent to be.
Expected questions like "What will labor be like?" "is my baby a boy or a girl?" "what pregnancy symptoms should I be expecting, " and "what kind of parent do I want to be?" may be at the forefront of the mind. As the pregnancy progresses, however, a new need emerges: the need for maternity clothes! This new need creates a new array of unexpected questions surrounding sizing, fit and types of maternity clothing. As there is usually little reason to think about maternity wear until a pregnancy occurs, the questions about maternity clothes are usually plentiful, and the pregnant parent may not know who to go to with these questions. This article will attempt to help these parents out by looking at some of the most frequently asked questions about maternity wear, exploring answers and making it clear that these questions are common and normal.
The Five Big Questions About Maternity Wear
1: Why do I need maternity clothes?
A: Maternity clothes are about both comfort and confidence. As the body changes throughout pregnancy, clothes worn pre-pregnancy will not only look tight and ill-fitting, they will start to feel uncomfortable and stifling. Maternity clothing comes in many different styles and shapes, some of which highlight the pregnant form and some of which minimize it. The style selected depends on the individual. There is no wrong way to buy maternity clothes, so long as the pregnant person feels comfortable and is expressing their personality.
2: What size should I buy?
A: This may be the most commonly asked question about maternity clothes. In truth, maternity clothes are usually sized to pre-pregnancy sizes. Especially for first time parents, there may be an assumption that as the body will expand and grow, so will the clothing size. For most maternity clothes, however, a person's size will remain the same. If a person is a small size before their pregnancy, they will remain that same size throughout their pregnancy. If a person is a size large before their pregnancy, they will continue throughout their pregnancy. This will remain so during each trimester. If you have specific questions about a brand's sizing, they will usually provide a sizing chart.
3: When should I start shopping for maternity clothes?
A: Sometimes a first trimester pregnant mother will tiptoe into the maternity section of a store, wondering if they belong there. Conversely, a pregnant person later into their pregnancy may feel like they waited too long to buy maternity clothes, and that they will not get their money's worth out of their purchases. In truth, there is no wrong time to buy maternity clothes, especially as people get bigger during different times during their pregnancy. As each pregnancy is unique, their timeline is unique.
4: Do I need maternity underwear and bras?
A: Maternity underwear and bras are an extra piece of complication that people are often not prepared for. While nothing is required, both maternity underwear and bras can make an uncomfortable pregnancy a bit more comfortable. Like maternity pants, maternity underwear will stretch with your growing belly, or it can fall under your bump more than regular underwear will. During pregnancy, it is often important to make sure bras are purchased to reflect the natural growth of breasts during pregnancy. This may be a good time to invest in a nursing bra if you are planning on breastfeeding.
5: How many pieces of maternity clothes should I buy?
A: The cost of buying a wardrobe of clothing only worn for nine months may make some balk at buying many pieces of clothing. The general advice given is to focus on the quality of the clothing, even if you only buy a few pieces. Do not feel that your closet needs to be completely filled with maternity clothes; buy enough that you feel comfortable. This may be two or three shirts, two or three pants or skirts, and one or two dresses.