A Healthy Breakfast Starts The Day Off Right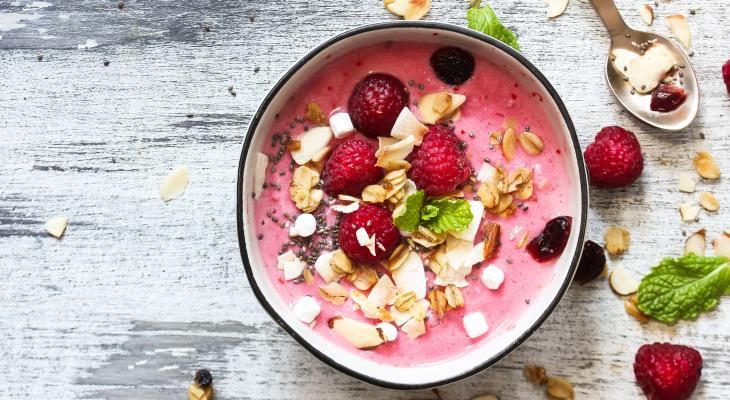 Many people underestimate the importance of eating a healthy breakfast. For some, grabbing a donut or a sugary pastry with a cup of coffee seems like enough to carry them until their next meal.
Others skip breakfast altogether.
The problem with both of those options is they provide little energy or health benefits. Consuming sugar in the morning provides an initial energy boost. This leads to a crash that requires more sugar to fight that sluggish feeling.
From now on, don't rely on a big lunch or a sugary meal to power through the day. Eating a healthy breakfast is one of the best things someone can do for a productive day. Best of all, it helps curb cravings, which is great for people trying to lose weight. Don't know where to start? Here are some simple healthy breakfast recipes.
Breakfast Burrito
This is a spin on the traditional burrito. Instead of the standard burrito ingredients, breakfast burritos are stuffed with breakfast foods like eggs, potatoes, and bacon. These are a great way to eat classic breakfast foods on the go. They can even be made ahead in bulk and frozen. Be sure to label them, especially if they're different flavors. This recipe includes:
Eggs
Sliced bell peppers
Cheese
Onions
Bacon or meat of choice
Sour cream (optional)
Burrito-size flour tortilla
Canola oil
Avocado
Heat a skillet with canola oil. Sautée the vegetables to the desired texture. Remove them from the pan and cook the bacon. Omit this step for vegetarian burritos. You can also leave out the bacon to make this healthier, the same can be said for the sour cream for dipping. Next, scramble the eggs and set them aside. Lightly heat the flour tortilla before assembling the burrito. To keep it together, place the wrapped folds in the heated pan.
Smoothie Bowls
Don't have time to eat a day's worth of fruits and vegetables? Why not combine them into a smoothie bowl. Smoothie bowls have become super popular, especially since they're great for the entire family and easy to make. Basically, smoothie bowls are smoothies with a thicker texture. Successful smoothie bowls are created by the right technique. Ingredients for this smoothie bowl include:
Frozen bananas
Frozen spinach
Frozen berries
Almond milk
Chia seeds
Coconut flakes
1 ripe banana
Strawberries
Begin this recipe with a clean blender. Add the frozen fruit without liquid. Blend the frozen fruit and spinach mixture on the low setting. They should look like small fruit pebbles. Be sure to scrape the sides of the blender periodically. Gradually add small portions of almond milk. Once blended, scoop the smoothie into the bowl. Finally, slice and add the other toppings and enjoy.
Oatmeal Pancakes
Pancakes are a breakfast staple that brings the family together. They're not the healthiest meal, so many families only eat them on weekends. Luckily, the traditional pancakes can be modified into a healthier version using oatmeal. Oatmeal pancakes are made with ground oats instead of white flour. This recipe also uses fewer fats and is packed with protein-rich ingredients, including:
Rolled oats
Eggs
Milk
Greek yogurt
Vanilla extract
Cinnamon
Desired add-ins (bananas, chocolate chips, etc.)
Butter
Skillet
Add all of the ingredients into the blender with the exception of the toppings. Save some of the oats to mix in later. Once blended, fold in remaining oats and add-ins. Allow this mixture to sit long enough to soften the rolled oats. Once soft, heat the skillet and add a bit of butter. When the butter melts, add the pancake batter to the skillet. Flip the pancakes when they begin to bubble and turn golden brown. Cook until golden and remove from the pan. Add syrup and enjoy. Excess pancakes can be frozen and reheated.
Eating breakfast every morning is one of the greatest ways to prepare for a day. Breakfast provides the necessary energy to have a productive day. Keep in mind, every breakfast choice doesn't have the same positive impact. Because of this, it's best to make healthy breakfast choices. Everyone can benefit from these recipes, even people who have to eat on the go. These fun breakfast ideas are also kid-friendly, so even the little ones can enjoy them and get their daily nutrients.