You Can Get So Much More Accomplished with One of the Best Tool Kits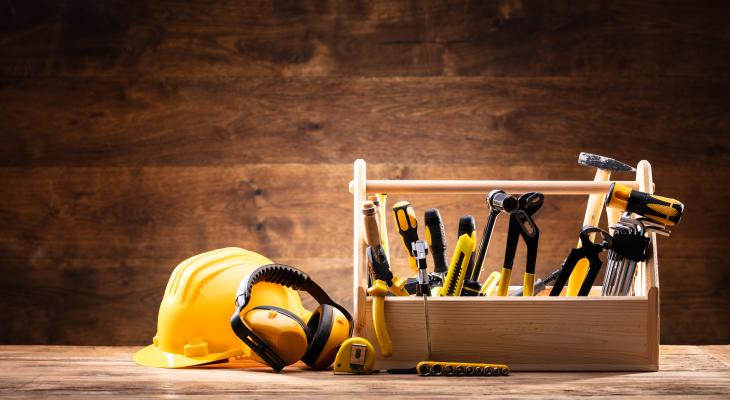 Almost everyone has ever had an encounter where a tool kit saved the day.
Therefore, it is almost impossible to emphasize the importance of having the best tool kits. They come in handy for small repairs, which don't necessarily require a professional's attention. Given how much of a difference tool kits can make, one needs to put some thought into the purchasing process. The first thing to consider is which tool they are most likely to use frequently. For instance, some tools, such as a claw hammer or a screwdriver, might be more essential than other specialized tools like precision screwdrivers. Another key factor to consider is quality. While tool kits from reputable brands might fall on the pricey side, they are more likely to serve the buyer for a longer period. Below are some of the best tool kits that everyone could use.
1 - Black + Decker 12V Max Drill 60-Pieces Home Tool Kit
The Black + Decker Home Tool Kit is a handy kit for almost any basic DIY project one can think of. The tool kit has a wide range of tools, from basic ones like hammers to more advanced ones like a cordless drill. Some of the projects one can handle with this kit include assembling furniture, fixing a dropping garden gate, and so much more. Another likable thing about this tool kit is its wide selection of drill bits and assorted screw-driving bits.
2 - Jardineer 8-Piece Heavy-Duty Garden Tool Set
The Jardineer 8-piece tool set is an ideal choice for anyone with a soft spot for gardening. The good thing is, the set is suitable for gardeners of all levels (novice or experienced). It has essential gardening tools like unisex garden gloves, a hand rake, and much more. Besides, all tools meet ergonomic standards for maximum comfort, even in the case of long gardening sessions. They are also made from polished aluminum. Therefore, users don't have to worry about rust.
3 - WORKPRO Home Tool Kit
The WORKPRO Home Tool Kit is a 100-piece kitchen drawer tool kit with a wide range of incredibly useful tools. The kit stands out for its lightweight, not to mention a small storage bag, which saves space. Although the tools in the kit are rather basic, they get the job done. Some of the tools include the magnetic bit driver and a level. Besides basic tools, the kit also has a few extras. However, one might still need to buy a few extra tools, especially for more advanced projects.
4 - YBIKE Bike Tire Repair Kit
Any bicycle owner would find the YBIKE bicycle repair kit essential. The kit has everything one needs to repair tire punctures. The kit contains tools like a chain splitter, hex keys, and a multi-bike wrench. Most importantly, the tools are made from high-quality steel, guaranteeing value for money. While the name suggests that the tool kit is for bike repairs, some of the tools can certainly be used for other home repairs. The versatility is definitely a plus.