There Are Several Benefits to Using Cloud Storage Software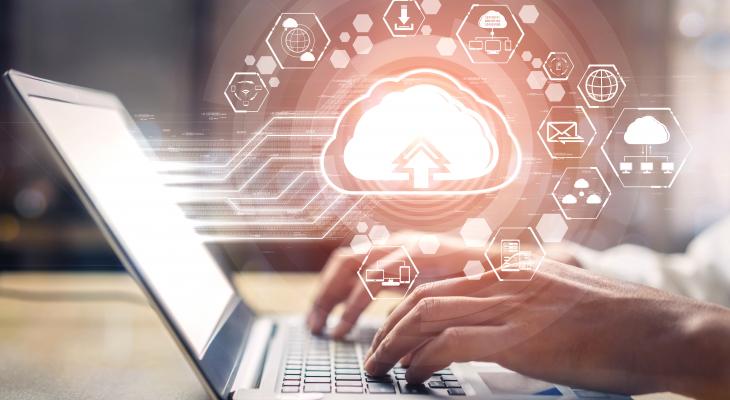 Before cloud storage software became mainstream, organizations stored their data on physical devices such as hard drives and private servers.
And while these storage methods were convenient, businesses risked losing all of their data if their devices got lost or damaged, not to mention the need for physical proximity to access the data stored in their devices.
As data became an increasingly valuable asset for most businesses and the demand for accessing data on the go skyrocketed, so did the need for revolutionizing how businesses stored their data. Enter cloud storage software. Cloud storage is a SaaS (Storage as a Service) model that allows businesses to store their data in off-site locations managed and operated by cloud service providers, and access it any time via a dedicated private network or the public Internet.
What Can Cloud Storage Provide For Your Business?
Although cloud storage as a concept dates back to the 60s, it has only materialized in the recent past largely due to the prevalence of Internet infrastructure that facilitates easy access to remote data. If it has not already, cloud storage will establish itself as an invaluable tool for organizations of all sizes in the near future. Here are some of the things cloud storage can do for businesses currently.
Cost Saving - Long gone are the days that companies had to spend a fortune buying the latest servers, installing them and performing regular maintenance with a guarantee from the manufacturer that their latest infrastructure is invulnerable and needs little to no maintenance. Cloud storage software is more affordable than in-house storage. This is because cloud service providers distribute the infrastructure and service costs across multiple clients. Businesses do not have to spend thousands of dollars on expensive in-house storage systems. No server maintenance means no associated service salaries and lower energy bills, further translating to more cost savings
Enhanced Security - Unfortunately, only 6% of businesses stay afloat for more than two years after suffering severe data loss. Cloud storage eliminates the risk of data loss by storing valuable data across multiple servers and enforcing enterprise-level security. Since there is no single point of failure, businesses no longer have to worry about losing their data to employee mistakes, server failures, power outages and natural disasters.
Corporate Mobility - Before cloud storage was available to the public, working outside the business premises was a nightmare and nearly impossible for most people. Fast forward to current times, and cloud storage software has made it possible for anyone with the requisite authorization to access company data from anywhere as long as they are connected to the Internet.
Scalability - Unlike in-house storage, cloud storage adapts to a business's needs, i.e., they pay for what they use as they use it. Businesses no longer have to invest in storage infrastructure that remains underutilized for extensive periods throughout the year or make do with limited storage because of insufficient funds.
Popular Cloud Storage Software Options
There are many different options that businesses may choose. This is only a small selection of options out there.
Microsoft OneDrive/Office 365 - OneDrive is Microsoft's cloud storage service that allows users to consolidate all the files across Office 365. Starting at 1TB per device for only $5 a month, OneDrive cloud storage for business is very affordable, and new users get a free trial. Besides data storage, the service offers features such as: cross-platform syncing, powerful searching, anywhere access, support for third-party apps to seamlessly access cloud data, data protection and recovery.
Amazon Web Services (AWS) - Powering an estimated 40% of the public cloud infrastructure – including managing the backend of Internet behemoths such as Pinterest, Slack and Netflix – AWS is so dominant in the computing world that it is hard to miss. With top-of-the-line encryption and almost non-existent downtime, AWS is arguably the epitome of convenience, flexibility and security. Even better, AWS has something for enterprises of all sizes with its wide range of plans that include a huge amount of payment flexibility.
Dropbox - Serving renowned enterprises such as Spotify, National Geographic, Under Armour and Expedia, Dropbox for business is a reputable cloud storage and among the earliest in the industry. Besides the basic features such as storage, sync, cross-platform sharing and seamless integration, Dropbox allows users to share files with both Dropbox and non-Dropbox users. They have a professional plan for individuals that comes with 2TB of storage and Microsoft 365 integration at $19.99/month. There's a standard plan for small teams of three or more users that comes with 5TB of storage at $15/month per user. An advanced plan for large teams that offers "unlimited storage" at $25/month per user