No One Wants Subpar Services From Their Internet and Phone Providers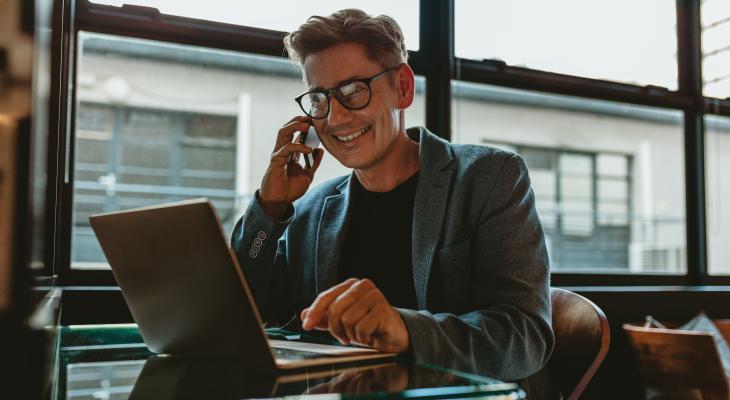 In this day and age, the internet is so important to our daily lives.
We rely on it to research things for school, book airplane flights and play games in our spare time. Similarly, your phone is your lifeline when you're out and about in the city. Just a decade ago, a mobile phone was considered a luxury. Today, it's absolutely essential. When these connections are weak, it makes things so much more difficult and can cause serious problems. There's nothing worse than the internet or your phone not working in a crucial moment when with friends or a loved one. Let's take a look at why no one wants subpar services from their internet and phone providers.
Hallmarks of Good Internet and Phone Plans
How do you know if you have a good internet or phone plan? First and foremost, you can take a look at its speed. Fast internet feels infinitely better than slow internet. You can browse the web at a lightning speed without anything holding you back. On the same note, an efficient phone plan features no delay and no lag between calls. You might not even notice what you're missing out on if you're loyal to a certain provider. It's a good idea to manually test the speed and see if it aligns with what is advertised.
Coverage is another important feature of a phone plan. A plan that only provides service in the most populated areas has some drawbacks. If you want to go hiking or exploring on a safari, a phone plan that has your back is invaluable. In essence, the more spots that the plan covers, the better. While this is slightly different for the internet as service is provided via the router, you still want to make sure your provider has satellites in your area. This implies high quality coverage and the best signal possible.
Tips For Getting a Good Deal
All of the above perks are highly desirable. So, do you acquire them at a good price? First, one good way is to negotiate. Although your provider might list prices on their website, there is always room to negotiate. Ask whether you are eligible for a better deal due to your circumstances. This could be your age, career or residence. There might not be anything available, but there's no harm in asking. At the very least, many providers might offer a multi-year deal that will save you money in the long term.
Another smart tactic is to buy a plan for the whole family. An individual plan can be costly and simply unsustainable. By opting into a plan for the entire family, you're showing a commitment to the provider and their services. In return, they're very likely to give you a good deal, not to mention the already lowered price for the family plan. As your children grow older, they might transition from basic to more complex plans on their smartphones. If you're already in the provider's system, it's easy to make these transitions at an incredible price. Again, a longer plan is to your advantage in regards to both price and stability. Before choosing a provider, see what options they have for long term plans that suit all the needs of your family.
Most Popular Providers
Comcast is one of the most popular internet providers in the nation. They are well known for fast internet at a good cost. Loyal subscribers are eligible for further great deals and offers. In particular, private companies are turning to Comcast for their internet needs.
Spectrum has also risen in popularity over the last few years. If you live in a suburban location, Spectrum is one of your best bets for high quality internet. Spectrum has a number of trial offers in case you're not entirely sure about making a full time commitment.
As for phones, Verizon is a very popular provider for all demographics. They have excellent customer service that will resolve any issue, big or small. There are many Verizon stores across the country that can handle phone trade-ins and quick fixes.
T-Mobile has also earned a reputation for being a stable phone provider. Their coverage is very consistent and reliable no matter where you live or what type of phone you own. T-Mobile is looking to expand their services in 2020 to include more coverage at faster speeds.