Movies and Shows Are Better On a Beautiful Television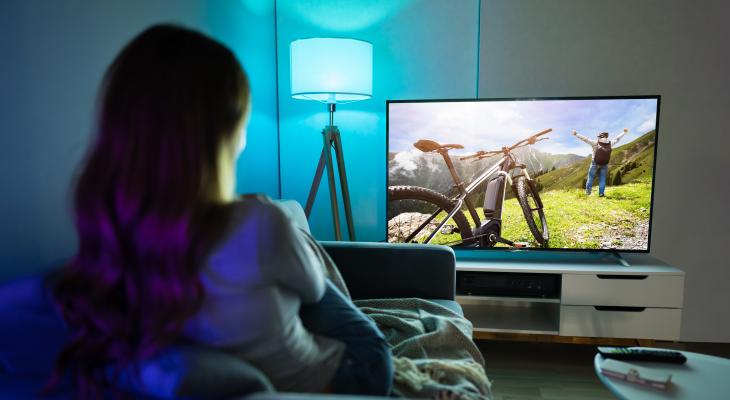 These days having a quality television set is of the utmost importance. Watching a movie or television show is just simply a completely different kind of experience with a high quality television set.
TVs have come a long way in just a short period of time and this generation of television sets comes in better quality at a lower price. There are currently a wide variety of sets on the market. With so many options, it can be a bit confusing as far as which one is the best fit for anyone interested in purchasing one. In order to maximize the entire home entertainment experience, make sure to read on for what criteria to look for in choosing a television set and which TV models are the most popular.
Things to consider when buying a television
There are a few things worth noting before shopping for a brand new television set. Perhaps the biggest factor is the resolution of the screen. 4K has become the new standard resolution, while 8K is the most premium offering today. Another important item to consider is the size of the television set. Obviously, the larger the set the more expensive it will be. The refresh rate is also an important factor with the better TVs having at least an 120 Hz refresh rate. Make sure the set is also HDR-compatible for the best variety of colors, and deciding between an OLED TV and LCD TV is also crucial. The best sets will also have four HDMI ports and ideally an HDMI 2.1 format.
Most Popular TV Models
Below are some of the best models to buy with all of the aforementioned factors considered.
Samsung Q90R QLED TV: This television set isn't cheap ($2000-$2500) but that is for a reason. This option has amazing HDR performance, some of the widest viewing angles, and is considered by many as one of the top smart TVs on the market.
Samsung Q950TS QLED TV: Another Samsung offering, the Samsung Q950TS QLED TV is for anyone who would like to purchase an 8K TV. These are even more expensive than the Q90R at a whopping $10k, but if quality and state of the art technology are the biggest necessities, there's really nothing better.
Sony A9G Master Series OLED: This television set is said to have one of the best motion handlers on the market, and will run about $2500. Sony's offering also has great audio features as well as excellent HD upscaling.
LG C9 OLED Series: As far as smart TVs go, the LG C9 OLED is one of the best. This set generally runs about $1500 and is great value for the picture quality and amount of advanced features available.
Vizio P-Series Quantum X: This is the best offering from Vizio and is somewhat affordable at about $1500. This set boasts quantum dot technology and some of the best image quality on the market.
LG B9 OLED Series: This television set is considered by many to be the best budget OLED out there. It still isn't cheap, costing around $1500, but with the OLED picture quality featuring rich colors and sharp details, this is definitely worth considering.