New Smartwatches are Competing For Your Purchase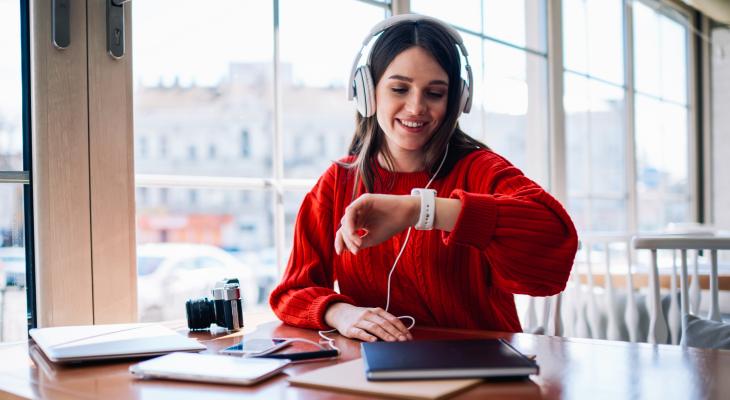 The tech lifestyle isn't going anywhere. Smart tools try to improve the lives of their owners by providing them with information or services they need at their fingertips.
The smartwatch came along fairly early and offered some limited function when connected to your smartphone. Today, smartwatches have evolved and have more features than ever before.
There's a wide number of reasons to get a smartwatch. Many people love smartwatches as they are perfect for limiting the need to access a phone. They make great accessories when jogging or exercising to give you information about your health status. There are a wide variety of different smartwatches on the market. Different options are better for different people. In many cases, you may wish to tailor your smartwatch purchase to match your phone. At the least, you want to avoid purchasing the smartwatch of a direct competitor of phone hardware. What follows are some of the best smartwatches on the market. While listed in an order, they are all quite good.
1 - Samsung Galaxy Watch 3
Samsung continues to make quality products that link together seamlessly. The Galaxy Watch 3 benefits from a fairly unique feature. It has a rotating bezel that allows it to be used easier and consistently without using touch on the display. This is often much easier on an item the size of a watch. There's admittedly some downsides to the Galaxy Watch 3. Much like many premium items of any design, it's expensive for a smartwatch. The apps aren't quite as fully fleshed out when running the Tizen OS, but you'll still get the important basics.
2 - Fitbit Versa 2
Fitbit is a brand that features great loyalty from their customers. Since they don't produce their own phones, they are an option for everyone. The display is an excellent always on version and the battery can last 5 days without needing a charge! Obviously, as it's a fitbit, you have immediate access to all the fitbit health apps. Of course, this also brings up the drawback that you can't use third party health apps with it. This is a solid smartwatch option that comes in as a less expensive option than those coming from the two big smartphone creators.
3 - Apple Watch 5
The power of Apple continues. While this may not be listed as the #1 smartwatch on this list, it's certainly the best smartwatch you can get if you are an Apple owner and swear by your iPhone. It works absolutely seamlessly with iPhones. The display has changed with the 5, as it is now an always on display. It has a nice large display. Fitness is well taken care of with apps to track your heart rate, location (perfect for tracking runs) and ECG monitor. There's also plenty more. The downsides to the Apple Watch 5 is that it's expensive and the battery is limited. The watch needs charging every 24 to 36 hours.
4 - Fossil Sport
The Fossil Sport is making waves as it tries to compete with some of the bigger names out there. Intended as a high end watch, one of the main benefits is still the price. It's much lower than the Apple or Samsung watches while still being very powerful. The Fossil Sport doesn't have anything that makes it special or unique. It just does everything really well and is the best item that Fossil has put out on the markets yet.
5 - Ticwatch E2
One of the best economy smartwatches on the market, this watch comes in at about ⅓ the price of high end Samsung or Apple offerings. Despite this, it's actually an excellent smartwatch. It's waterproof and has a multi day battery life. It has built in GPS and a heart rate sensor in the watch, giving you many of the health features of other watches. It also has a sleep tracker. The biggest weakness is that it doesn't have NFC. This means you won't be able to do all the contactless payments that you may have come to expect from other smartwatches. Still, it's a very viable option for a budget smartwatch.