Staging Your Home Right Can Increase the Selling Price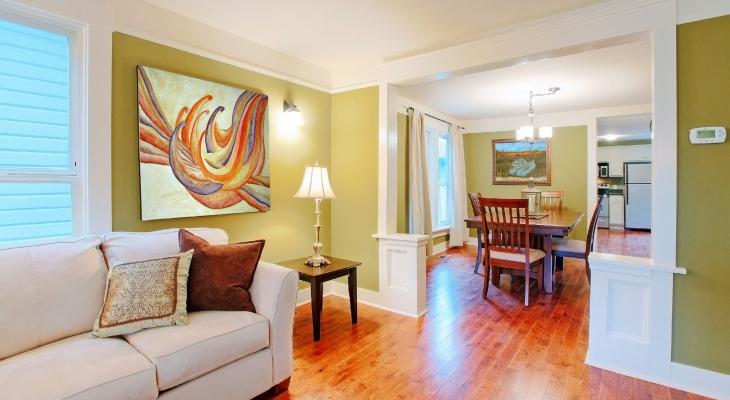 Staging your home will make it stand out. As many buyers are avoiding physical showings and looking online for homes first, you can make sure that your home is one of the places that gets an in-person visit with quality staging and images for an online listing.
For buyers scanning on-line home showings, one empty beige box will start to look like many other others. With the addition of flowers, pottery, or comfortable furniture, your staging photos can make your house look like a home. To properly stage your home, you'll need to pack some things up or put them away so the place is clutter free, so you'll be able to start your packing early. Staging also makes it easier to sell your home quickly and provides a boost to offers, getting you more money for your home.
The Five Steps to Staging Your Home Right
Figure Out How to Turn a Negative Into a Positive
Spend Time Trying to Catch the Eye of Non-DIY Buyers
Provide a Warm Setting for Potential Buyers
Declutter and Lighten Your Moving Day Burden
Guarantee That Your Home Will Get a Visit
The Five Steps Explained
If your home has a dark corner, a staging professional can turn it into a cozy spot. The addition of a lamp and a comfortable chair, with a side table and some "prop" books, turns an unused space into a book nook. The goal of a home staging is to make it possible for the buyer to see themselves in the space. Often, a new home means an improved or changed life for the buyer. If they want to see themselves as a person who loves to read, the staging process can boost the selling options for your home.
A staged home shows that it's livable right now, the way it is. One of the challenges for today's buyers is that many are too busy to do the work themselves. After buying a home, few people want to have to renovate, paint and do all the little things. Even spending a weekend painting can often be too much of a burden for today's busy professionals. By staging, you're showing that the space is move-in ready.
An empty house feels cold and unpleasant. As shoppers look at empty house after empty house online, they may lose track of what house has which features. However, your home, accessorized and displaying fresh flowers and beloved objects of art, will easily be remembered and has a good chance of getting an in-person visit.
To stage your home, you have to declutter. You'll need to put away personal things and declutter, so why not start packing? Visit each room with a trash container, a donations bag and a box. Toss what has no use left, donate what you can and pack what you need. To create a sense of size and comfortable luxury, you'll need space around furniture and open, flat space on tables and countertops. Your work of packing as you declutter and stage your home means your moving day work will be less.
For buyers who can get credit, it truly is a buyer's market. If you're still living in your home, buyers may shy away from visiting the space. However, a staged home looks bright and clean online, and may reduce the concerns of buyers scheduling a personal visit to your home.
Best of all, a staged home will not only get a look, but is likely to sell faster than other homes on the market. Current world conditions have led to a lot of uncertainty. If you really need to sell your home quickly, it's just one more source of anxiety. Staging will speed up the process.