The Best Meal Subscription Services Are Both Delicious and Tasty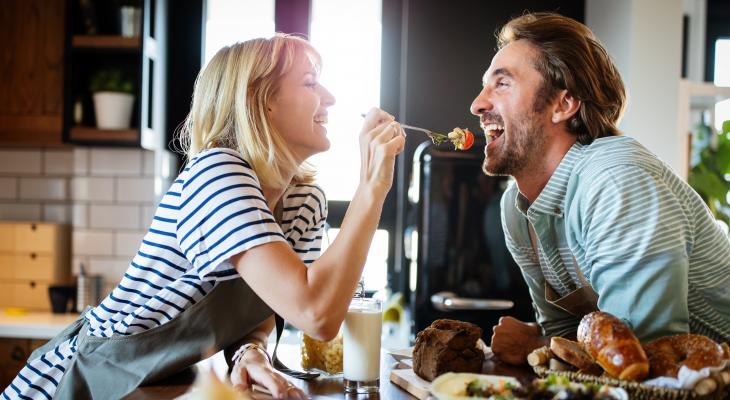 These days there are a number of affordable meal subscription services on the market.
In fact, so many new services have entered the market that it is somewhat confusing when differentiating them from each other. For those of you who are unfamiliar, these delivery services bring a package of food directly to your home. These packages can come both already prepared or with all of the ingredients in the package. Anyone using these services has many different options for what meals they receive on a regular basis. These services also provide several recipes with each box of food. Anyone using a meal subscription service will also be able to completely avoid having to go to the grocery store. Subscribers can also skip weeks or even months at a time if they don't want to get a box on a regular basis. These services are a great option for those who also want to start to learn how to cook. Below is a list of some of the top meal subscription services.
1 - Blue Apron
Blue Apron is the top choice here because it is one of the oldest meal subscription services and probably the best for inexperienced chefs. Blue Apron works especially hard to give anyone using it a general background of how to become a better cook. The recipes and video tutorials that accompany the food is pretty extensive, and you can even buy specific kitchen tools directly from their website. The cost of Blue Apron is about $9-$10 per serving.
2 - Green Chef
Another great option for meal subscription services to check out is Green Chef. The company was founded in 2014 in Boulder, CO. and chose this name for a reason, as they are considered one of the best for fresh veggies. The vegetable focused offerings are an essential part of each meal and this service caters well to those who follow paleo, gluten free, vegetarian, or keto diets. Green Chef generally costs between $10-$13 per serving.
3 - Hello Fresh
For those people who enjoy a bit of each kind of food, check out Hello Fresh. The service is very affordable and delivers a wide range of high-quality ingredients. All of these ingredients come well organized in unique packaging. They also offer a wide variety of discounts for anyone who wants to try out the service. Hello Fresh is very comparable in price to the other meal subscription services with costs between $8-$11 per serving.
4 - Home Chef
Another service worth checking out is Home Chef. Home Chef is considered one of the top services for a larger family. The portion sizes are large and there are many meat-centric options to choose from. Home Chef also has meals that don't take more than 30 minutes to prepare, making it one of the faster preparation times in the market. This is not a service for vegetarians, however. All of the meals on Home Chef come at a $9.95 price point per serving.
5 - Sun Basket
The biggest win for Sun Basket is its level of convenience. There are a few different levels in which subscribers can choose the effort they put into their meals. This is a nice and flexible option that can range from a subscriber cooking their entire dish from scratch or doing a quick microwave to table meal. They also offer vegetarian, gluten free, and paleo options making this great for those who have those needs. Sun Basket costs about $10-$13 per serving putting it in the middle of the pack.
6 - Daily Harvest
Daily Harvest is another decent option because it has a variety of strange ingredients you may not be able to find elsewhere. It is also a great option for those people who enjoy vegetables. The service is also different from the others in that it is more ready to eat with minimal preparation time. The service focuses on dishes in a cup or bowl. There are a wide variety of soups, smoothies, drinks, and protein bites found with this service. Daily Harvest costs about $7-$10 per serving.
7 - Everyplate
Everyplate is one of the most affordable options around today. Meals start at just around $3.33/ meal but aren't particularly good for those who are vegetarians or health-conscious. This is because the service doesn't cater to any special diet. The meals offered are a bit more simple than the other service because of the low price, but there is the ability to add a premium meal to the box. Everyplate is a great option for beginner cooks, people with limited time, and people on a budget.