The Better The Exercise Bike, The Better The Workout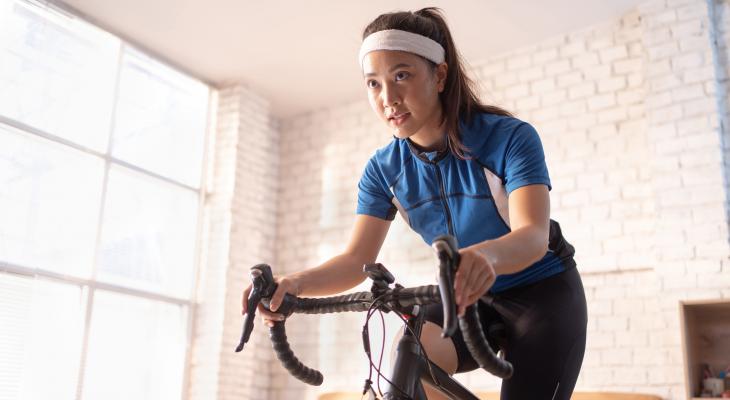 Working out every day is good for the body. It helps maintain a healthy weight, boosts the immune system, and keeps the body in check.
One way people can get their daily exercise done is through an exercise bike that helps them do their daily cardio efficiently. A lot of people are investing in exercise books more each day due to the increased popularity. They're efficient in many ways. They can be easily stored and effortless to use. They can be used outside anytime and anywhere. They function well no matter what the weather is. With the advancement in technology and machine manufacturing, today's exercise bikes are full of great features. Some of them have fitness programs that are customized, heart rate monitors that are inbuilt, and cooling fans as well. Here are some of the best exercise bikes to invest in. They will be worth every single cent that's spent.
1 -Sunny Health & Fitness SF-B1714 Evolution Pro Cycling Bike
This is an indoor cycling bike that checks almost all the boxes of great features. The bike is heavy-duty, and it has a 44-pound wheel that helps keep it stationary during a workout. It features a high-durability frame made of steel that ensures there is no jolting midway when working out. It efficiently holds up a maximum weight of 330 pounds. The bike also has a
magnetic resistance mechanism. It's easily manageable by the user, and it doesn't require maintenance. The seat is completely adjustable; hence there's ease moving up, down, forward, and backward. It also offers a secure ride with caged toe pedals. The only disadvantage it has is the lack of smart features or a digital display.
2 - YOSUDA Indoor Cycling Bike
This is one of the best budget bikes. It comes with some fantastic perks that come with much more expensive models. The bike offers a smooth and quiet ride through the belt-driven system it has. It weighs 35 pounds and has a heavy-duty steel frame that offers stability. The maximum weight it can support is 270 pounds, a little lower than the model above but still very efficient. The workout is still comfortable through the four-way padded seat and two-way adjustable handlebar. It comes with a manual resistance knob and caged foot pedals to help maintain a steady position. The LCD monitor also tracks calories burned, speed, time, and distance as well. Another great feature is the iPad that provides access to music.
3 - Peloton Bike+
When someone needs a peak indoor experience, this bike works best. It's a top-of-the-line model that offers a smooth and quiet ride through the durable materials used. It has both the manual resistance knob and an auto-follow one that makes syncing with the live workout on the swivel touch screen easy. Finding a house location to put the bike is quite simple since it's adjustable and compact, so it easily fits well in places. It offers a private spin studio experience in the comfort of one's home and also supports a maximum weight of 297 pounds. Among the disadvantages seen are that you need Look Delta cleats in order to stay on properly.
4 - NordicTrack Commercial S15i Studio Cycle
This particular bike offers the best natural riding experience indoors. The ride is very immersive, with a 15-inch touch screen that displays beautiful routes. It also increases efficiency in the tracking of speed, distance, and calories burned. It offers a very high maximum weight capacity of 350 pounds. The exercise bike is completely sturdy, and the handlebars are adjustable to provide maximum comfort. The flywheel is inertia-enhanced utilizes magnetic resistance to offer a smooth and quiet ride. The pedals are very much similar to most road bike pedals. The biggest con is it doesn't offer pre-programmed workouts.
5 - Marcy Magnetic NS-716R (Recumbent Bike)
For those who prefer a recumbent style bike, this is the best option. Different types of users can comfortably use it, with the fully-adjustable seat offering comfort when pedaling. The soft foam-covered handlebars provide extra support. The tension adjustment knob includes eight presets. This feature makes it easy to change the intensity of the workout at any time. For tracking speed, time, distance, and burned calories, it has an LCD screen. The maximum weight capacity it can support is 300 pounds. The cons include a lack of smart features and a lack of intensity on the resistance.