Tablets Somehow Continue To Get Better and Better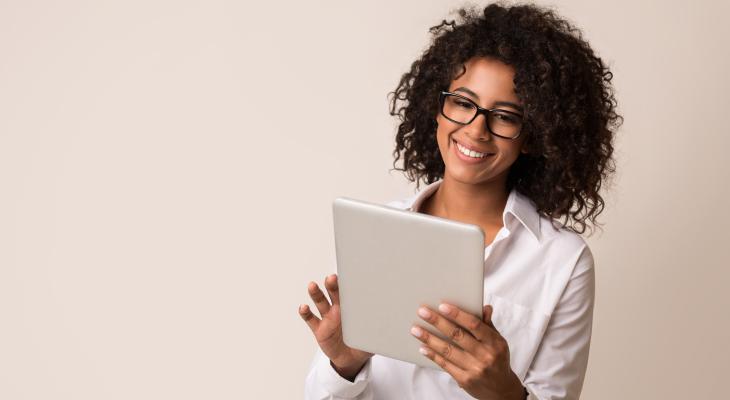 Each year, tablets - along with other types of computers - keep getting better and better.
It seems as though technology has no glass ceiling. Processors keep getting faster and smaller. New technology makes sure tablet developers are continuing their hunt for more power for less money. As tablets get more features and become faster, upgrade periods are getting shorter and shorter. Now, it seems as though a faster, smaller tablet releases every year. This leaves people wondering how tablets keep getting better and when is a good time to purchase a new tablet. Whether it be iPad or another type of tablet running the Android operating system, keep reading to find out what some of the best tablets are in different price ranges.
1 - Samsung Galaxy S6 Lite
The S6 Lite is on the list simply because it is the right price for the amount of hardware it offers. It runs a Exynos processor and not a Snapdragon. It doesn't have fingerprint readers or facial recognition. However, what it does have is a great display, long battery life, and capable performance. You won't be able to play all of the latest and greatest games on this tablet, but it will run older games flawlessly in lots of cases. It even comes with a stylus. All this for less than the cost of a mid-range cell phone.
2 - iPad Pro 2020
The most expensive tablet listed, the iPad Pro also has the most features. It has a 12.9-inch display and is equipped with the A12Z chip from Apple. It comes in up to 1TB storage and has 6 Gb of RAM. The 2020 iPad Pro is almost a laptop. The 2020 model brings support for mouse cursors and it is compatible with Apple's Magic Keyboard. The iPad Pro 2020 is a must have for anyone who wants to get the best out of the Apple ecosystem.
3 - Amazon Fire HD 8
The Amazon Fire HD 8 packs a punch in a small package and with a small price tag. This entry level tablet will be good for video streaming, internet browsing, and light gaming. The Fire tablets run android; however, it is a very stripped down version. The Fire tablets come with a specialized app store, ensuring that everything works correctly. The Fire HD 8 has a 2.0 GHz quad-core processor, powering an 8-inch display. It has up to 64 Gb of storage and 2 Gb of RAM. This is the best tablet you can get for under a hundred dollars.
4 - Samsung Galaxy S7
This Samsung model is over twice the price of the A7, but it packs much more power in the same size device. It arguably has the best display on any tablet currently on the market. The S7 comes with the Snapdragon 865+ chip - the same chip that is in the Note 20s. This is the Samsung tablet you want if you're looking for an android tablet that competes with the best Apple offers. The S7 comes in two storage models: 128 Gb and 256 Gb. It has up to 8 Gb of RAM.
5 - Samsung Galaxy Tab A7
The Samsung Galaxy Tab A7 was made to compete with the iPad, but it has a much cheaper price. The battery on the A7 is advertised to last up to 13 hours. Overall, this Samsung tablet is designed for low requirement tasks like streaming movies. It has a 10.4 inch screen and comes with facial recognition. The A7 has 32Gb of storage and 3Gb of RAM. It also has a slot for storage upgrade via microSD.