Sound Therapy Can Offer Relaxing Answers To Some People's Health Issues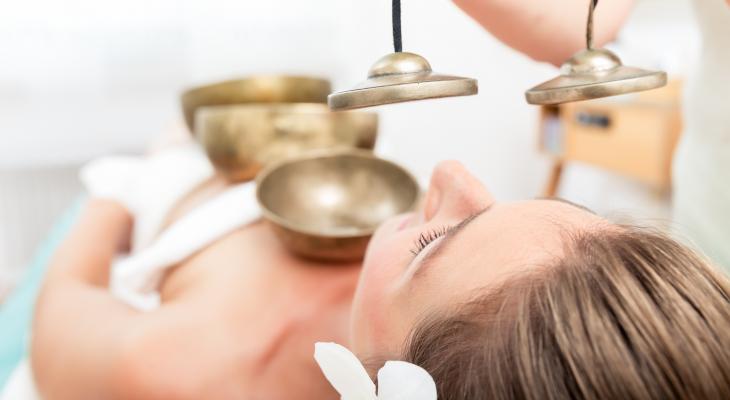 Sound therapy is a form of holistic healthcare that is becoming increasingly popular. People turn to sound therapy as an alternative treatment for various health issues, such as insomnia and stress.
Sound therapy works by stimulating the body's natural healing abilities, which can help you find relief from your symptoms. There are many different types of sound therapies available to people interested in this type of treatment.
Sound therapy is a form of biofeedback therapy that stimulates the body's natural healing abilities. It works by using sound waves to create an environment in which patients can alter their emotions and mental states and their bodily symptoms such as pain or stress. Sound therapists use various methods, including music, chanting, meditation, singing bowls, and other types of instruments to help people through different stages or phases of treatment.
Sound therapies can be especially beneficial for children who have difficulty with math skills because it has a calming effect on both mind and body, helping them focus better in school if they're struggling with this subject.
How Does It Work?
Sound therapy works by activating the body's healing responses, which can help you find relief from your symptoms. There are many different types of sound therapies available to people interested in this type of treatment. For example, some forms of sound therapy use low-pitched sounds that resonate with the Earth and affect our vibration as living beings on planet Earth.
Others use high-frequency binaural beats that work through headphones to stimulate a person's brain waves into various states, such as alpha or relaxing delta waves. Music-based biofeedback utilizes live instruments for relaxation purposes while playing soothing melodies or songs based on their therapeutic properties (such as an instrument tuned to A432Hz).
Sound therapy is just one of many holistic practices that can help people find the health and wellness they're looking for. Although it is a practice with ancient roots, modern scientists have only recently explored sound therapy. So far, studies show benefits of reduced stress levels (especially in children), better sleep patterns, relief from chronic pain, increased creativity, and more. Sound therapies are also being used to treat autism spectrum disorder (ASD) and tinnitus - an excessive ringing in one's ears that often causes difficulty sleeping.
It is also important to find a therapist with training in this area and use sound as an integral part of their practice, not just for light relief from symptoms.
What Are the Benefits of Sound Therapy?
Listening to music has been shown to improve moods by releasing positive and rewarding hormones into our brains. It can be used before bedtime with headphones on or over speakers so that your brain doesn't fall asleep too quickly while trying to sleep.
Using sounds from nature like waves crashing along the shoreline can help people who have tinnitus find relief because they cannot always escape the ringing sensation accompanying this condition.
Music therapists can also use this method to help people who have suffered a stroke or experienced any other type of brain injury. Other health conditions that sound therapy can be helpful for include dementia, depression, and anxiety.
Sound therapy sessions can be found in different places, including spas and yoga studios. You will find practitioners trained in the healing arts like sound therapy all over the United States today.
Finding Local Sound Therapy Sessions
People often wonder where they might find local south sound therapy sessions near them for when they need relief from their symptoms. The best way to do this is by doing an internet search using keywords such as "sound therapist" and your location's name (e.g., Atlanta) or state abbreviation (GA).
These sound therapy sessions are a proven effective treatment for many different physical and emotional issues, including those listed above.
It can be difficult to cope with these types of health conditions on your own because they are often debilitating in some way or another. Sound therapy sessions might not cure these problems outright, but they offer people the opportunity to feel better and healthier again through their healing practice of sound therapy.