Home Care For Seniors Can Make Their Lives Simpler and More Fulfilled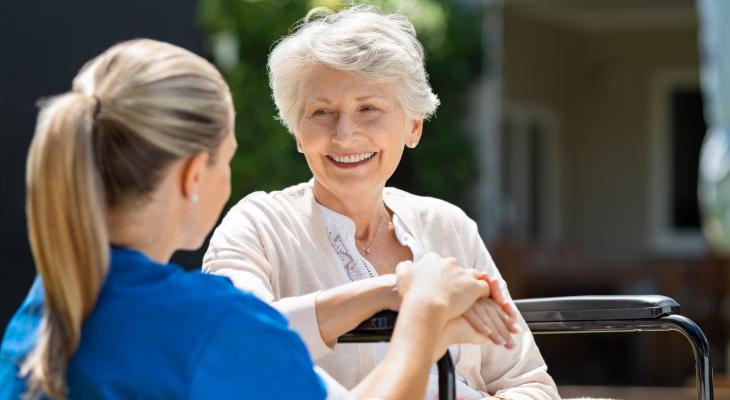 Often when there are persons in a family that require special attention, a decision is taken to get assistance at home.
Having home care allows a professional to assist special-needs or elderly people in getting assistance without leaving their homes. These people can be loved ones who have gotten older, someone who did surgery and require assistance, or someone disabled.
Home care professionals assist with activities such as bathing, dressing the individual, and shampooing their hair. They also help with chores around the house, such as doing laundry, spending social time with the person, short or long term nursing aid, and work in the yard. The home care assistant can also help fill out forms and set appointments so that a home aid can come and support with healthcare. Getting a home care professional does not have to cost a lot of money because some are covered under their health insurance. For those who do not wish to go that route, they can pay for this service.
Medical Home Care for Seniors:
Caring for seniors can be difficult, depending on their condition. It requires a lot of planning for the future. Old age or sickness can cause a sudden change in responsibilities that other family members are not prepared for, which can cause undue stress. This in turn urges them to get professional assistance. Medical professionals provide different health-related services such as physical therapy and nursing care. They will work all through the day and night if necessary to provide geriatric and palliative care for seniors. Some of these professionals provide other services, especially for seniors who are disease-stricken with issues such as:
Diabetes
Depression
Dementia
Parkinson's Disease
Osteoporosis
Depending on the type of diseases, seniors with neurological disorders can have various health care personnel assisting them. Clients who have life-threatening illnesses may require full-time health care professionals working around the clock to guarantee their safety. While some seniors require minimum protection, others require more.
Assistance with Day to Day Activities
Assisting seniors will differ greatly depending on their needs day to day. These needs may be physical, emotional, or mental, which will be the deciding factors when choosing an assistant for them. Daily activities includes:
Getting dressed daily
Bathing
Eating
Going to the bathroom
Preparing meals
Doing house chores
Grocery shopping
Using a computer
Companion and Social Care
Having a companion can assist greatly with seniors, and a doctor does not have to prescribe it. A companion is there to assist those who can no longer stay at home on their own. The companion is there to help with any physical activities because different obstacles can cause them to no longer be independent. The choice of having a live-in companion also helps.
Companion care will use different ways to make the life of a senior safer and easier. These companions help to change the quality of life for them. A companion acts as a partner that helps with playing games, picking up medications from the pharmacy, grocery shopping, talking, transferring the client from one bed to a wheelchair, preventing the person from falling, setting appointments, and escorting them to their doctor's appointments. A companion can also be a lifeline for some seniors, especially those who feel isolated. Studies have shown that having a companion has dramatically helped seniors by increasing the risk of having complications with their health. A companion also supervises, for example, persons with Dementia or Alzheimer.
Visiting a local Companion care office is the route to getting a companion for them. A consultation will be done free of charge, depending on the outcome, and a plan is created based on the client's needs. Once the schedule is set, then a companion is matched to them.
Not all providers of home care offer all services for clients. Contact a health care provider to find out which is the best one to suit both you and your family's needs. While health care companies are different in terms of their services, they all want to enable happiness, support, independence, and peace of mind for the family of the client.