These Tips Can Help You Create a Handicap Accessible Home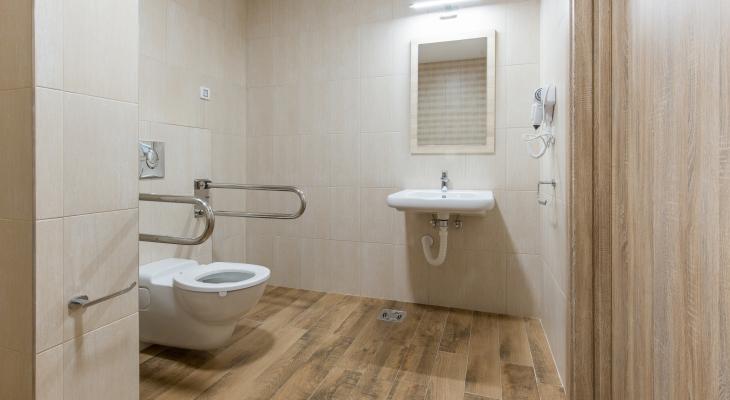 Home is where you feel the happiest. Everything from the decor to the furniture should reflect your character and values. Above all, you should design your home to meet your needs. Creating a handicap accessible home requires more thought and planning. The process is a lot easier if you are building the house from scratch. It allows you and your contractor space to include these modifications during design and construction. Unfortunately, most traditional houses were not made for handicap access. As a result, they have narrow doorways, tiny bathrooms, and mountains of stairs. Living in such a home can be a nightmare for family members with limited mobility. It makes it harder for people with limited mobility to be independent. The good news is that you can still make modifications to make your home handicap friendly. This article shares six tips that can help you create a handicap accessible home that ensures everyone is safe and comfortable.
1 - Wheelchair Access Entrance
Handicap accessibility begins at the entrance of your home. Think about the first barrier that a person on a wheelchair will encounter. The easiest and the best way to do that is to replace the entry stairs with ramps. The ramp should be designed with elevation in mind. Wheelchairs alone are quite heavy. A very steep ramp can be impossible to climb even for motorized wheelchairs. The next barrier to be removed is the threshold at the door. Ideally, it should be less than an inch. Another modification that can help is a handrail. It provides support even to those who don't use wheelchairs but have mobility issues.
2 - Low Storage Spaces
Adequate storage spaces allow you to organize your home. It makes it possible to put away things you don't immediately need for a clean and neat look. For ease of access, about half of the storage spaces should be in the lower cabinets. You can conveniently store everyday items in these low cabinets. Shelves and drawers should also be within reach. The same goes for appliances that are used regularly. They should be placed near the sinks and on custom countertops.
3 - Spacious Hallways
According to the American Disability Act standards, adult wheelchairs are about 26 inches wide. There should be adequate space throughout the house to allow the user to move around. Since access starts at the door, a 36-inch doorway is enough to accommodate any wheelchair. You will most likely need to install an oversize door to meet this requirement. Additionally, there should be at least a 5-foot turning radius in the hallway and other areas of the home. This space makes it possible to turn the wheelchair through 360 degrees.
4 - Lower Countertops and Sinks
Countertops and sinks are the most regularly used work surfaces in a kitchen or bathroom. The average height of a countertop is 36 inches. This can be lowered to 30 inches and still have enough room below for plumbing. You don't have to lower all the counters, just the essentials. For instance, you can lower the meal prep area and the cooking countertop. Doing this allows all members of the household to help with the chores.
5 - Safety Grab Bars
Wide-open spaces and ramps may not be enough. Additional features, such as grab bars, make it easier. They are great for key areas like showers and bathrooms. For best results, the grab bars should be wall reinforced and installed at the proper height. It ensures that they can be reached when needed and are strong enough to support an adult's weight. Having a poorly installed grab bar is more dangerous than not having one. Bathrooms and showers need this safety feature the most.
6 - Shower Chairs or Bench
Bathrooms are notorious for mishaps and accidents. The Center for Disease Control and Prevention (CDC) reports more than a third of slips and falls occur when using the bathroom. For people with limited mobility, the risk is significantly higher. In addition to rails, shower chairs and benches can make showers safer. You can install a foldable shower chair to allow other family members to use the bathroom. If you have space, a permanent shower bench is another great alternative.