Get Your Questions Answered Before You Choose a Plumber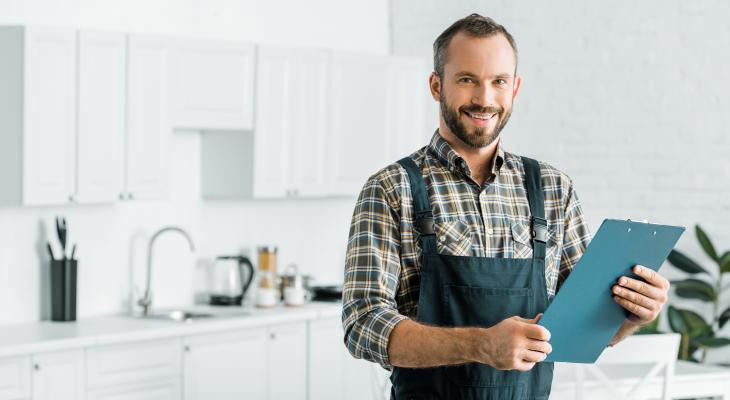 Whether you are looking for a plumber to help install a second bathroom or you need a plumber for emergency plumbing repair, you should know exactly what to look for, and what you should be getting.
It is important to investigate plumbers ahead of time, and the best time to do that is when you don't actually need a plumber. If you have recently purchased your first home, now is the perfect time to research plumbers in your area. As you do, there are some important questions to keep in mind.
These questions, and their answers, will help you find a very good plumber with whom you can work when you need him/her the most. You should also select a backup plumber in case your first choice is not available when you need them. The most frequently asked questions help you properly determine which plumbers are worth your time and money.
The Five Important Questions To Ask Your Plumber
1: What Services Does the Plumber Provide?
A: Not all plumbers provide the same set of services. Some plumbers are strictly residential plumbers and some are strictly commercial plumbers. Some plumbers only do large contract jobs, while other plumbers handle everything from a clogged toilet to the installation of a water line for your refrigerator with an ice maker. If you want a multipurpose residential plumber, that is exactly what you should be asking of the plumbers you call and the plumbers you talk to.
2: What Does the Plumber Charge Per Hour?
A: Most plumbers have an hourly rate plus special equipment fees. It is important that you first ask what the plumber's hourly rate is (usually $40-$400/hr.) and what equipment fees are generally charged. Some of the more basic equipment is included in the price of service, but the more complex equipment, such as a pressurized jet line flusher, is going to cost extra. If your repairs or plumbing remodeling is going to require extra pipes and plumbing parts, you will be charged for these too. Knowing what a plumber charges hourly to start helps you figure out whether or not you should hire an overpriced plumber versus plumbers that charge less.
3: Does the Plumber Offer After-Hours Services or Emergency Services on Weekends?
A: Some plumbers are strictly 9 to 5. If you need a plumber later in the evening or earlier in the morning, these are not the plumbers that can help you. Other plumbers will offer after-hours services, and some will offer weekends and holiday services for a steeper hourly rate. However, your plumbing problems will not come on your clock or on the plumber's clock at all. In fact, most plumbing problems occur when a lot of plumbers are not working. In those instances, you want to know that the plumber you have selected is dependable and available when you need him/her.
4: What Forms of Payment Does the Plumber Take?
A: In general, plumbers usually take debit or credit cards and cash. Some may still take checks. It is very rare for any plumber to accept a payment plan, so be sure you are able to pay your plumber when he or she completes the services you have requested. The really modern plumbers now accept contactless forms of payment, which allow you to use your smartphone to touch and scan with a tablet or other smartphone interface. Ask your plumbers in advance how they expect to be paid so that you are not caught off-guard.
5: What Is the Warranty on the Work the Plumber Does?
A: It is unheard of for any plumber not to offer some warranty on the work that he or she completes. Still, it is necessary to ask this question so that you know how long you have to call a plumber back if there is a recurring issue that does not seem to be fully resolved after the initial contact with your plumber. Some plumbers offer two weeks while others may offer up to three months or more. This is extremely helpful because the warranty covers the work that was completed and then it covers the repeat repairs for free when the exact same problem comes up within the warranty time frame. Additionally, you should make sure your plumber is licensed, bonded, and insured before he or she begins any work on your home's plumbing for any reason. Never hire someone who doesn't have a license or insurance and/or is unwilling to warranty his/her work.