Vacation Rentals Can Give You More Value Than a Hotel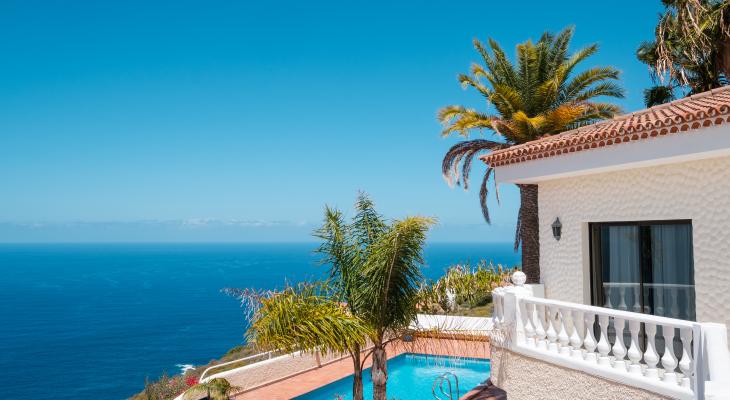 Much of the growth and popularity of vacation rentals can be attributed to the variety of spaces available to rent.
This includes townhouses, apartments, houses and condominiums. However, houses and apartments are the most popular spaces for rent.
Some homeowners on vacation will lease their home to others on vacation. Others who lease may not want to part with their home just yet, so they opt to rent it out instead. People may also be renting out their home because they're unable to sell it.
Before you go on your vacation, you're probably wondering why you should consider renting a space instead of staying at a hotel. After you figure that out, you'll want to know how your rental options compare. Finally, you'll need to know what vacation rental apps will get you the listings you're looking for.
Benefits of a Vacation Rental Over a Hotel
There is a much wider variety of services in the vacation rental industry than in the hotel industry. In condominiums on resorts and in apartment complexes, you can find accommodations like those in hotels, while in houses, self-catering is more general. Some vacation homes include security systems.
A vacation rental is better than a hotel if you want more space to yourself and your travel companions. Rentals include one or multiple bedrooms, a kitchen, a bathroom and a living room. Hotels don't have kitchens, and even using the mini-fridge and coffee in your room may cost you.
If you prefer control over your belongings to ensure they are not lost or misplaced, renting is for you. You will have to clean up after yourself. This means washing your own clothes, sheets and dishes and picking up after your own messes, but you're on vacation, they shouldn't be too bad.
The longer you stay at a vacation rental property, the more likely you are to receive discounts. This makes staying at a rental property cheaper than paying a fixed rate for a hotel stay.
Renting an Apartment vs. a House
Vacation homes for rent will often be suburban. Apartments tend to be more centrally located. Because of their location, vacation homes require that you drive longer distances to reach attractions and city life, which means more of your money goes towards gasoline or transportation. In addition, renting an apartment is cheaper because utility bills are lower.
Homes have more privacy and space, including a garage and a yard, both of which can be conducive to leisure activities like playing an instrument or exercising with your pet. However, apartments are more like hotels in that they will often have pools and fitness centers.
If you're renting a home instead of an apartment, consider maintenance costs. During vacations of a week or less, maintenance may not be necessary, whether you're renting a home or an apartment. However, if your stay is longer, you may need to consider some outdoor maintenance if the property manager isn't taking care of it. The good news is this is usually included.
Vacation Rental Apps
On the Airbnb app, you can search for listings to reserve using filters for your number of guests and rental dates. You can also see what experiences are in the local area and talk to your host. However, Airbnb is not the end of vacation rental apps; there are other apps like it. Booking.com, Vrbo and HomeToGo are just a few examples.
Booking.com provides honest rates for the parameters of your vacation stay. However, the app was designed for hotel accommodations, so its inventory of rental listings is limited, and most listings are in the United States.
Vrbo is less descriptive and more photo-heavy. It includes an option to share links of rental properties on its platform with your friends who also have the app, and they can react on the platform. Vacation rental listings are available in over 190 countries. The app also has unique features like a virtual assistant and messaging.
HomeToGo aggregates rental property listings from Airbnb, Vrbo and Booking.com. This may be the best place to start your search.