The Best Fiction Books Let You Escape Reality For a Little While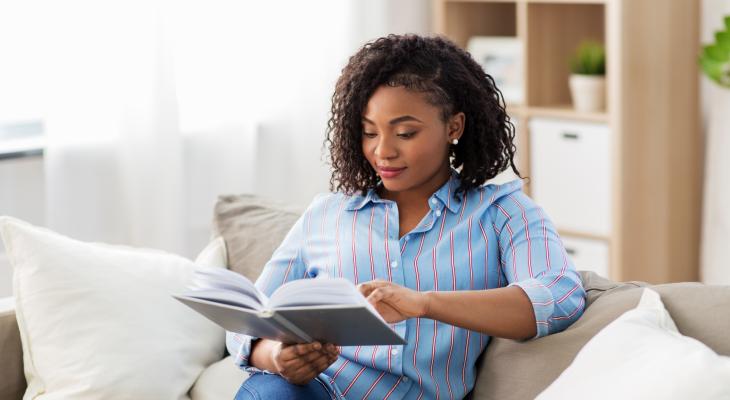 In a busy and hectic world, everyone longs for an escape from time to time - and what better way to escape the daily grind than to pick up a book? Well-written novels allow their readers to slip onto the shoes of other people, in other places, in different worlds - and the result is magical, refreshing, and enlightening.
A good story stays with the reader forever, and the heart and mind is enriched by the momentary escape.
It not only allows the reader to distance themselves from reality for a while, but it also enriches the reader's mind. Fiction is a way to experience the world through another's point of view, which in and of itself is a great thing. However, choosing a new read can feel overwhelming at times - after all, there are many old favorites and new classics out there, and narrowing down the options can feel like nothing less than a labor of Hercules. The good news is, the following list of books can greatly aid eager readers in finding their next favorite read.
1 - Where the Crawdads Sing by Delia Owens
This breakthrough novel follows Kya, a girl who lives in a North Carolina swamp on her own after being abandoned first by her mother and then her alcoholic father. As she grows up, wild and self-sufficient, she draws the attention of two young men...and the intrigue only increases from there, with secrets, a death, and rich details that give the reader a strong sense of time and place. This is a great read for the individual who is looking for a book that will make them look at the world's harsh and beautiful complexities with new eyes.
2 - Seven Days in June by Tia Williams
Sometimes a tale of second-chance romance is just what one needs, which is why "Seven Days in June" is not a novel to miss. Tia William's romantic tale brings the heartache of what-ifs and the joy of second chances. Two authors - a single mother and a reclusive man - find each other again after years of being apart, and they discover that their feelings for one another have only grown stronger. Tender, satisfying, and replete with the sweetness of persevering love, this is a story with a happily-ever-after to warm the hardest heart.
3 - Beneath a Scarlet Sky by Mark Sullivan
When it comes to gripping tales of World War II, this book keeps up with the best of them. Based on a true story, it tells the tale of a young Italian man as he gets involved with helping Jews escape the Nazis, as his parents force him into enlisting in the Axis forces, and as he becomes the driver for a prominent Third Reich general, resulting in his endeavors to spy for the Allies. A gripping story that has love, danger, and intrigue, "Beneath a Scarlet Sky" is an excellent read for those who love WWII-era dramas or simply seek adventure, sacrifice, and sweeping narrative.
4 - The Testaments by Margaret Atwood
This one is a little different in that it is a sequel. The events in "The Testaments" occur fifteen years years after Margaret Atwood's famous novel, "The Handmaid's Tale." It answers burning questions that readers had at the end of the original novel, and expands the world, adding in new complexities and undercurrents. While this book should be read after "The Handmaid's Tale" for the full effect, this is an excellent and culture-relevant book that enriches and intrigues.
5 - The Last Thing He Told Me by Laura Dave
Satisfying and thrilling, this book is a great choice for suspense and domestic drama. It follows Hannah as she tries to unravel the disappearance of her husband, with the help of her teenage stepdaughter, Bailey. Throughout the twists and turns, the reader is confronted with questions about how much a person can really know about loved ones. A highlight of this novel is the bonding that Hannah and Bailey experience as they navigate their frightening new reality, but the suspense elements are riveting as well. For readers who cannot get enough domestic suspense, this novel hits the spot.