Mittens are the Cutest Winter Accessory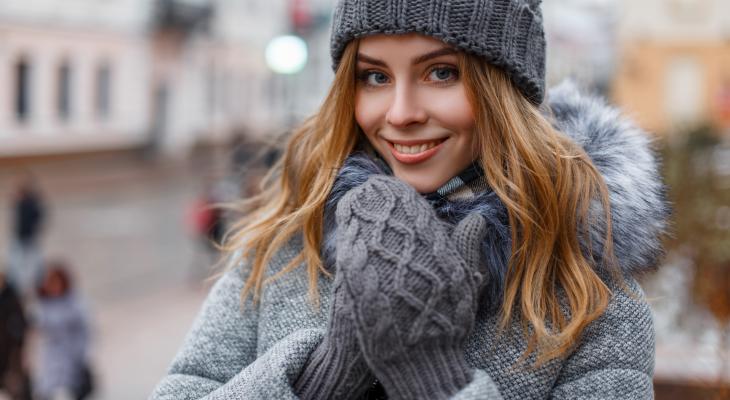 Do your hands freeze in the winter? If so, your favorite pair of gloves might not be working as well as you think.
The good news is, mittens get the job done successfully while looking stylish. Cozy and warm mittens are designed to allow your fingers to touch which produces natural body heat that keeps them warmer than standard style gloves. Manufacturers have designed a wide range of styles and colors to ensure your mittens are the cutest winter accessory in your closet! When choosing your ideal style of mittens consider features such as material, windproof, waterproof, size, purpose, dexterity, grip, insulation, breathability, and durability. Once you find the mittens that have the features you are looking for, choose a color that will compliment your wardrobe.
Types of Mittens
There are a variety of styles to choose from that will suit any occasion. The most common mitten styles are listed below:
Standard – This design features the typical style mitten that does not disconnect or come apart.
Fingerless – This style does not cover your finger but does keep the area measuring from your wrist to your knuckles warm and protected. Many fingerless style mittens have an attachment piece that allows you to choose to cover your fingers or not.
Ski – These specially designed mittens are ideal for skiing and are excellent at maneuverability.
Extreme Cold – These extra warm mittens are designed to withstand harsh temperatures.
Leather – Durable and stylish, these mittens fight off the cold and protect your hands and fingers.
Arctic Down – This style is super warm and ideal for snowy weather and harsh conditions.
Knit – Soft and stylish, this mitten design is a go-to for many consumers looking for a stylish way to keep their hands warm.
Waterproof – The material used for waterproof mittens is designed to repel liquid and protect your hands.
Mittens and Using Your Phone
Consumers often report the difficulty they have using their cell phone while wearing mittens. Your cell phone needs to feel the touch of your skin on the screen to work properly. The materials mittens are made from do not allow your skin to contact the screen because the mittens aren't electrically conductive and the sensors on the phone can't register anything.
The good news is the fingerless mitten design gives you the option to remove a portion and expose your fingers so you can use your cell phone at your leisure. Another great feature about fingerless mittens is the portion that covers the fingers is attached to the other half of the mitten which prevents it from falling off or getting lost while using your phone.
Buying Mittens Online
Purchasing mittens online is easy and allows you to browse a wide selection. An excellent way to narrow down your choices is to make a priority list of all the features you need. This list will help you learn exactly the type of mittens which makes it easier to search online at your favorite store.
There are various colors, designs, and sizes to choose from that will complement your wardrobe. Remember, winter weather brings a variety of temperatures which means you might need to purchase a few different styles to ensure you have cute and effective mittens for every occasion.
As soon as you find the mittens you need, put them in your shopping cart and go through the online checkout process, and request for them to ship directly to your home or office. The cold weather season is the best time of year to stock up on mittens of every style and color.