Men's Winter Apparel Is Never Complete Without These Items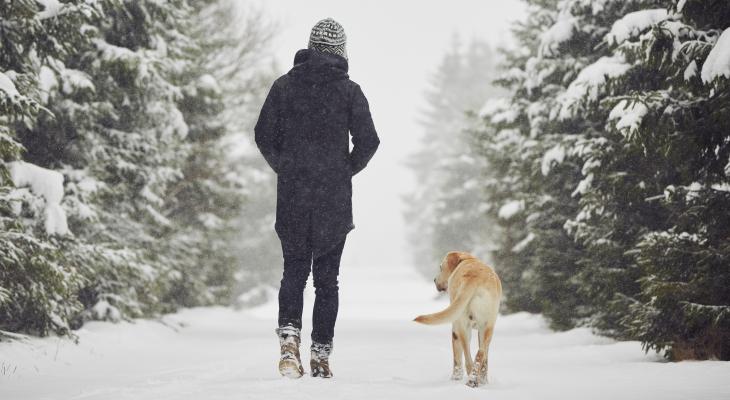 Every season offers its own unique opportunities for stylish dressing, and the muted natural colors and sub-zero temperatures of the winter season will certainly offer unique challenges to men who want to cultivate their own sense of personal style this year.
With winter soon arriving, many men are starting to look at interesting new clothing options for a new year and a fresh start: Indeed, winter is a perfect time for experimenting with layered clothing combinations and nailing down the perfect fashion-forward look. With the following classic pieces of men's clothing, discovering the perfect winter style is sure to be a cinch.
1 - Khaki Trench Coat
With a history stretching back over a century, trench coats are great additions to any wardrobe. These jackets look absolutely fantastic with both suits and semi formal clothing and will keep wearers warm even on the coldest of winter days. As their name implies, trench coats were first popularized among soldiers during World War I. At the time, the jackets were legendary items in army circles because they allowed military officers to stay warm even in the coldest of conditions in the field. Nowadays you're more likely to see trench coats in high-powered law firms and c-suites; however, these items look great in any environment.
2 - Quilted Vest
Adapted from a clothing style first popularized in the United Kingdom, quilted vests offer a sophisticated-yet-comfortable look to men who want to keep warm outdoors this winter without sacrificing a sense of comfort and style. These are great items for people who like to get exercise on cold days and they go extraordinarily well with items ranging from dress shirts to sweaters. This is an outdoorsy clothing item that no man should overlook this winter.
3 - Bean Boots
Originally popularized by the LL Bean outdoor clothiers of Maine and at one time a staple on Ivy League campuses like Harvard and Yale, various models of different "Bean Boots" are now sold by a variety of different companies. Their durable construction and rubber soles make them perfect shoes for everything from camping trips to casual strolls around town. Bean boots also look great with other mens' clothing staples like khakis or jeans and they're appropriate in a wide variety of different environments.
4 - Barbour-Style Jacket
A chief staple of British countryside fashion for generations, Barbour-style waxed cotton jackets were originally used by farmers and owners of estates to combat rainy British autumns and winters. More recently, Daniel Craig has been spotted wearing this traditional gear in the James Bond series of films. They're a stylish addition to any man's wardrobe and look great without seeming flashy or ostentatious; that probably explains the continuing popularity of Barbour-style jackets with the British nobility. For a sophisticated look, it's hard to go wrong with a Barbour-style jacket this winter.
5 - Fleece Jacket
Without question, fleece jackets are one of the most versatile winter items that a man can keep in his wardrobe. These items are perfect for everything from ski trips to days at the office and their durability and level of comfort will ensure that they'll be a fashion mainstay for years. Recently, fleece vests have become the de facto uniform of businesses ranging from Silicon Valley tech startups to Manhattan investment banks: It's no secret why; they're a great option for men who want to bridge the gap between formal office wear and comfortable casual outfits.