Beautiful Jewelry Can Be Passed Down for Generations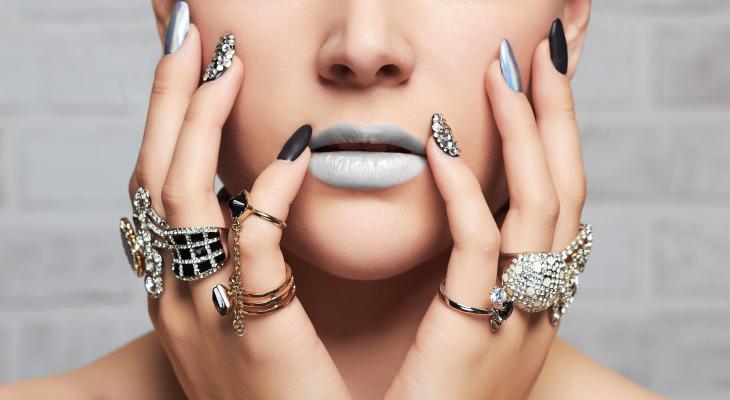 Everyone wants to look and feel good. When people go outside or invite guests into their home, they want to show off their best features.
One of the best ways to get this done is with the use of the right accessories. That's why so many people turn to jewelry for a bit of pizzazz and a chance to shine. Jewelry is one of those items that makes life special and fun. People love to wear jewelry. Jewelry is both a fashion statement and a work of art. Many buyers are looking for pieces that are unique and pretty. They're also looking for pieces they can pass to the next generation. Good jewelry has certain qualities. It fits into your lifestyle with ease. It also has something special with it. That can take the form of elegant design as well as the use of fabulous materials that add sparkle and life.
Styles of Jewelry
There are many styles of jewelry. Each one has something special to offer the wearer. The kind of jewelry style that works for you will be one that can contribute to your overall look. In general, jewelry can be divided into fine jewelry and costume jewelry.
Fine jewelry is made from the best possible materials. This type of jewelry may use precious and semi precious stones. Precious stones are rare stones with value to them. Gems like sapphires and emeralds can bring a piece to life. Semi precious stones such as opals add much needed color. This type of jewelry is often made in either gold or silver. Buying a jewelry piece of this kind is a great way to treat yourself on a special occasion.
Costume jewelry is made from less valuable materials. In many cases, costume jewelry is mass produced quickly using commonly available materials such as quartz and copper. A piece of costume jewelry can still have lots of value and use. This is a good item to wear on an everyday basis as it is less expensive.
Buyers will also find many other types of jewelry within this category. Beaded jewelry is made with beads of all sizes. Antique jewelry is jewelry that has been around for over a hundred years. Jewelry can be stamped or etched with a design such as a cameo. Charm bracelets have individual charms that dangle from the ends.
Jewelry can also be made for certain body parts. The necklace is designed to go around the neck while bracelets go around the arms or hands. A toe ring can be worn on your toes to show off a nice manicure. The anklet is an ideal way to bring attention to your shapely feet and legs. Earrings help draw the eyes upwards to your face.
Popular Jewelry Makers
The history of jewelry making extends back for as long as recorded human history. Certain makers have brought this work to high art and beyond. That's why you'll find certain jewelry makers have a lot of value in the market. Their work is highly sought after by collectors.
Costume jewelry, while not high priced, has certain makers that are recognized for their mastery of form. If you are collecting this kind of jewelry look for certain marks. In Europe, this includes Coro and Chanel. In the United States, you'll also find many admired names. For example, Miriam Haskell created lovely items still valued today. The same is true of Trifari, Monet and Eisenberg. Pieces made from these makers will go for a premium and add style to your wardrobe.
Upscale makers make fine jewelry that is highly sought after in the marketplace today. A piece of jewelry made by Tiffany is a work of art. Items made by Parisian jeweler Van Cleef & Arpels incorporate craft and beauty. The same is true of Cartier and Chopard. Boucheron is one of the most famous names in jewelry making. Other makers of note include Harry Winston, Piaget, Mikimoto and David Yurman. These are pieces that you can pass down to the next generation happily. Sharing your love of fine jewelry with the people you love is one way to pass on something truly special to the next generation.