Beaches and Pools Are a Great Chance to Show off Women's Swimwear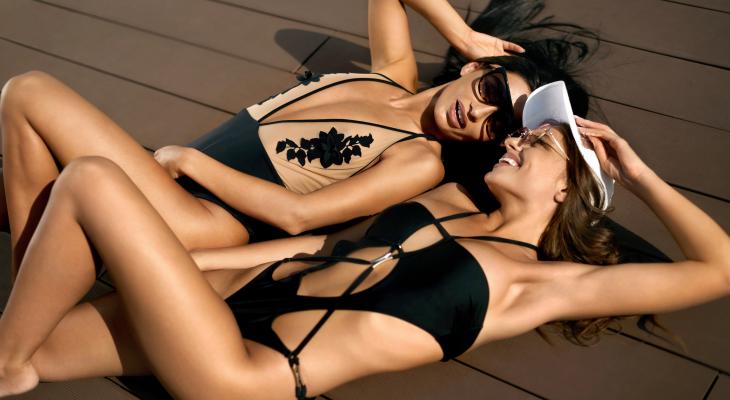 Whether chilling by pool or beach, swimwear is essential to determining how people look and how comfortable they will be. For many women, swimwear helps more than just giving them a proper outfit for a swim. It helps show off parts of their body that they are comfortable with and boosts their confidence. Different women love different types and styles of swimsuits, and it all goes down to what they are comfortable in. However, sometimes it becomes hard to find swimwear that fits perfectly, has quality material, and is comfortable to be in. When shopping, especially online, women could end up with an ill-fitting swimsuit or one that is not as comfortable as they thought it would.
However, women can avoid that problem by buying from websites that allow them to enter their sizes. Women should also try different stores and different swimwear styles to determine which fits them the most and which one they are most comfortable with.
Common Styles
The bikini is one of the most common types of swimwear that most women wear, and it comes in two pieces. Under this style, there are more styles of tops and bottoms that women can choose from. For the top, they can choose from a triangle, bandeau, halter, one shoulder, or standard bra-like tops that have underwire. It depends on how much skin a woman wants to show and how much support they need from the top. They can choose from side-tie, thong, cheeky, hipster, boy short, or high waist bottoms for the bottom. They can also go for skirts or classic briefs for more coverage.
The one piece is also a common style and perfect for people who want to show less skin. There are also different styles like one-shoulder, bandeau, cut out, one-piece rashguard, ruched, or skirted one-pieces.
A tankini (like a bikini) is a two-piece style but consists of a tank top and bikini bottoms. This is perfect for people who love two-pieces but want to show less skin, especially around their stomach.
Signs Of Quality Swimwear
There's plenty of ways to know that you're wearing a good pieces of swimwear. Some of the factors to consider include:
Support - This is one of the most common ways women determine quality in a swimsuit. Consider how much support a swimsuit gives compared to regular bras, both in and out of water.
Material - High-quality swimwear is made of thick and soft material. Apart from touching the fabric, women should also do a pull test to see how much it stretches without breaking or becoming see-through. They should also consider if the swimwear has a lining, which determines if the swimsuit will be see-through or not, especially after getting in the water. Apart from the lining, high-quality swimwear should also have padding around the chest.
Stitching - High-quality swimwear should have double-stitch detailing, which means two stitch rows along their seams. Otherwise, they will be weak and break even after the slightest pull.
Detailing - This includes the clasps, wires, and hooks. Women should ensure that all these details are well made and of high quality for maximum support and ensure that the swimsuit lasts long. They should also consider the straps if they wear a bikini and consider adjustability for the perfect fit.
Popular Brands
The brand where women get their swimwear is a big determiner of the quality and sizing. Some of the most popular and top swimwear brands include:
Aerie - This brand has some of the best patterns that women can mix and match at affordable prices. They are also perfect for different body types and sizes because they range from XXS to XXL.
Frankies bikinis - This brand has some of the most unique swimwear pieces, mainly because of the vintage-inspired psychedelic and floral prints. They also have some of the best cuts and are made for different body types and sizes.
Summersalt - This eco-friendly brand not only expands the common swimwear styles but has also introduced new, unique, and modern styles. The collection primarily includes bikinis and one-pieces that come in a variety of sizes, including maternity.
Everlane - For women who love to mix and match, this is the perfect brand to shop from. They have string-tie, square neck, and triangle bikini tops that clients can mix and match with any bottoms. They come in different colors and patterns and are perfect for different body sizes and shapes.