All You Need to Know About Country Clubs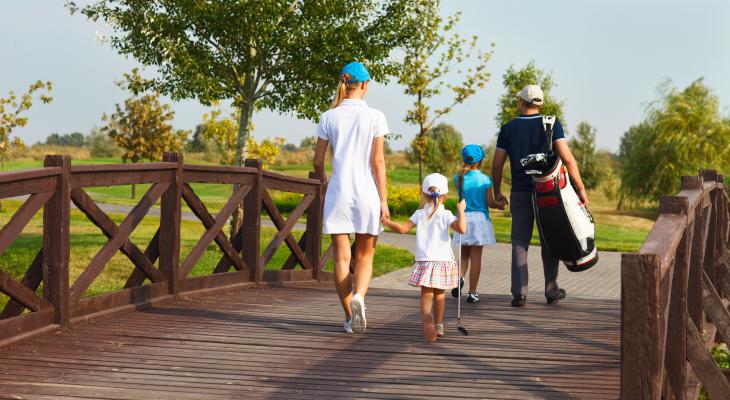 Numerous people have watched movies with characters belonging to a country club. When people hear of a country club, the first thing that comes to their minds is living large.
Being a member of a country club is actually more affordable than many realize, while featuring many benefits.
A country club is a private club membership organization for golf, social and recreational activities. Clubs offer a wide range of amenities to their members. If you are more familiar with golf clubs, you aren't lost. Golf and country clubs are related. The only difference is that a golf club mainly focuses on golf while a country club offers far-reaching facilities. Besides hosting sporting activities such as golf, a country club also offers hospitality such as bars and restaurants to guests and members.
Typical Country Club Amenities
As said earlier, a country club offers a broader range of amenities to its members. Here are common amenities included in memberships at most clubs.
Dining Facilities - Almost all clubs offer a restaurant and bar onsite. Such facilities allow members to bring their families for dinner or grab a drink after playing golf.
Golf Privileges - This is the top reason why many people acquire country club membership. Members have unlimited hours of playing golf in most clubs. Additionally, private clubs have world-class courses and are cost-effective.
Instructors - A significant number of country clubs employ extensively trained golf instructors. These people have vast knowledge about golf and help members enhance their skills. Joining a country club can help golf enthusiasts sharpen their skills.
Personal Service - When you become a regular visitor to a golf club, clubhouse attendants will be approaching you by your name. This goes a long way in elevating your self-esteem.
Car Cleaning - A number of clubs offer car cleaning services to their members at no added cost, especially on the weekend.
Private Parties - Most country clubs have made a name in hosting private parties and special events. Clubs help their members plan and host special events such as weddings, anniversaries, corporate events, and children's birthdays at discounted prices.
Floral Services - Some clubs have in house florists that can supply arrangements to members at pocket-friendly prices.
Pro Shops - Most clubs have a pro shop where members can shop a broader range of fashion and gear. Such shops sell the latest clothing and equipment at competitive prices. The shop attendants are trained to offer state of the art services to members and guests.
Swimming Pool - Private clubs have a swimming pool where members can relax with friends and family. Besides, members interested in swimming competitions can get their lessons in clubs.
Tennis - When people hear of gaming activities in clubs, what comes in their minds first is golf. However, most clubs nowadays offer lawn tennis. Members can take advantage of trained instructors to enhance their skills for social play or competition.
Tips for Joining A Country Club
There are several things to consider when joining a country club. The more information you have about country clubs, the easier it will be to make a sound decision. Here are some tips for joining a country club.
The first thing is to familiarize yourself with the process of joining a country club. The process is characterized by researching to find the club that matches individual needs. After identifying the best club, you should pay the registration fee. It is prudent to know that there are annual club dues, beverage and food minimums.
Besides the opportunity of playing golf more regularly, clubs offer other amenities to their members. Ensure you know activities that you have access to like tennis and swimming. Additionally, clubs' natural social environments can make new friends and generate new leads for your business.
After paying your dues, you will be expected to pay an initiation fee. These fees are essential for running operations of the country club. They provide a source of funds for essentials updates, club expansions and improvements.