Online Degree Programs Offer More Convenience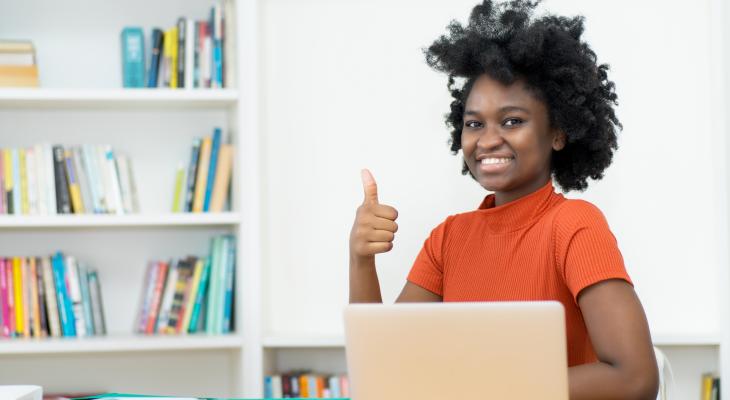 A college education no longer has to be out of reach for working professionals, parents who care for growing children, or people who live too far from a prestigious school.
Getting an online degree is now more convenient than ever. The internet has opened up college to individuals for whom higher education before was an unachievable dream.
There are many high-quality online degree programs available. These programs prepare students with the necessary skills to compete in today's workforce. Taking advantage of these opportunities has never been more convenient. Prospective students should know what kinds of degrees and programs are available to get the best online education possible. It also helps to know how to pick the best online school to meet one's educational needs.
Popular Online Degree Programs
Students can earn an associate, bachelor's, master's, or even a doctoral degree online. Many high-paying jobs require at least a bachelor's or master's degree, which sets qualified candidates apart from the rest of the pack. These degree programs, however, are designed with the busy professional in mind. Most online schools offer flexible schedules that allow virtually anyone to pursue their education. Most online bachelor's degrees take three to four years to complete, while a master's degree takes two to three.
One of the most popular online programs for prospective students is business administration, perhaps because of the high earning potential, and because it covers a broad range of areas, such as economics, finance, and marketing. Another attractive major is accounting, which includes a curriculum of economics, accounting fundamentals, taxation, ethics, and financial law.
Many online students prefer the medical field and seek degrees in healthcare management, which doesn't require medical care delivery at all, but offers opportunities in healthcare service planning, overseeing operational efficiency, and other areas. Nursing is attractive for many other students because of the low unemployment rates and earning potential.
Tech-savvy people might be more interested in degrees such as engineering, information technology, or computer science. More technical degrees require continued education to stay up-to-date on the latest technological developments. Other popular areas include criminal justice, education, and psychology, all of which offer a broad range of careers in many industries.
Choosing an Online School
There are some factors that prospective students should consider when choosing a school and a degree program. Perhaps the most important consideration is accreditation, which indicates that a higher authority has deemed the school as a legitimate educational institution. If you want to transfer online credits to a brick-and-mortar one, they won't be accepted if they come from an unaccredited school. Also, accreditation matters a great deal to future employers.
Glitches happen when trying to upload a research paper or streaming a lecture. A high-quality school should be able to provide support to solve technical issues that could otherwise stand in the way of academic performance.
No matter how affordable an online program is, a college education would be too costly for many students if it weren't for financial aid, another important consideration. Students should seek out grants in addition to loans if they're worried about student loan debt.
Online reviews from current and former students can be reliable indicators of an online schools' reputation. Take a look at what former students say about post-graduation employment. Also, websites that rank online schools can be a valuable resource. Rankings often are based on tuition, alumni salaries, and job placement rates.
Online MBA
A Master of Business Administration (MBA) is a highly coveted degree. However, many people who would otherwise do well as MBA students might think they're too busy or old for an MBA program. However, this degree program is an excellent opportunity for professionals to develop professionally and advance in their careers. An online MBA provides an interactive learning experience that is often missing from more traditional educational settings. Online MBAs are typically less expensive than conventional programs, and they carry their weight in the job market, as long as the MBA comes from an accredited institution.
Before jumping into an online MBA program, individuals should see if this degree is beneficial to professionals in their industry. Aspiring students should check with their employers to see if they can get tuition assistance. Some large companies even have contacts with universities that might offer online MBAs.