Which Instant Photo Printer Is The Absolute Best?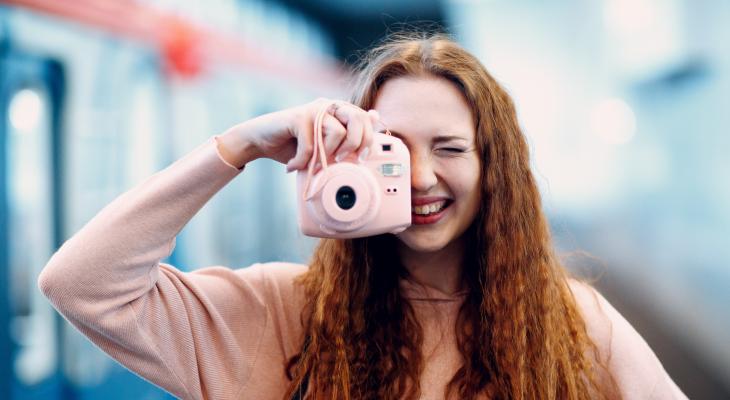 The perfect companion to a great phone is an instant photo printer. There's never been more photos and documentation of the world around us than each day that goes by.
Every new model of phone has a better phone than ever before. While it's great to share things on social media, there's still something great about holding a photo in your hand to share with your friend.
However, the old ways of developing photos just didn't work. Taking them to a store and waiting a week (or as things advanced, an hour) is ridiculous to consider. The portable Polaroid cameras had the right idea. Photos provided instantly. Sadly the quality of those pictures was rough. New model instant photo printers are easily portable and can provide high quality printed photos easily. Good models even allow for editing and touch ups to be done before the printing process begins. There's a lot of instant photo printers to choose from, so which might be best for you?
1 - Polaroid Zip Wireless Mobile Mini Printer
To be fair, this may be partly a sentimental choice thanking Polaroid for helping to make the instant print photo a mainstream thing. You'll never need to shake out a polaroid again. Much like most of the others on this list, prints are 2x3 and are smudge proof. While the printer can work by simply connecting to bluetooth, it has additional functions if you choose to get the polaroid app.
2 - Lifeprint Slim
This is really a fantastic photo printer. In addition to the standard size, it also offers 3x4.5 inch photo printing options. It also has an augmented reality option that means you can print augmented photos of your surroundings anywhere. It also allows you to print live images directly from a variety of social media platforms. It's nice to be able to print off an incredible instagram photo anywhere! The Lifeprint app even allows you to included all kinds of extras like text, filters, stickers or common memes.
3 - HP Sprocket Photo Printer
This photo printer can print out the basic 2x3 photos that most portable printers do. It works through an app that you can get onto a phone with any of the big two operating systems and a bluetooth connection. It's a simple 6 ounce printer, meaning there's never any difficulty when it comes to carrying it around. You can customize your photo before you print. Blank photo paper comes in 10 sheet packs.
4 - Canon Selphy 1300
You have plenty of options on size when it comes to your photos with the Selphy. You can go with 2x2 or 4x6 if that's more your thing. Canon also has an excellent app so you can edit your photos and get the best option possible. It's a bit bulkier than others on this list and probably needs a battery pack. That being said, it offers excellent results.
5 - Fujifilm INSTAX Share SP-3
This is a different kind of instant printer. Most of them choose to use Zink paper for instant photos. This printer actually insists on using traditional film. Instead of a 2x3 photo, it's instead a 2.4 inchx2.4 inch square image only. It's pretty good for instagram. Getting the app is a must so that you can make collages, split your images or drop some filters on them.