These Diabetic Meals Are Delicious Options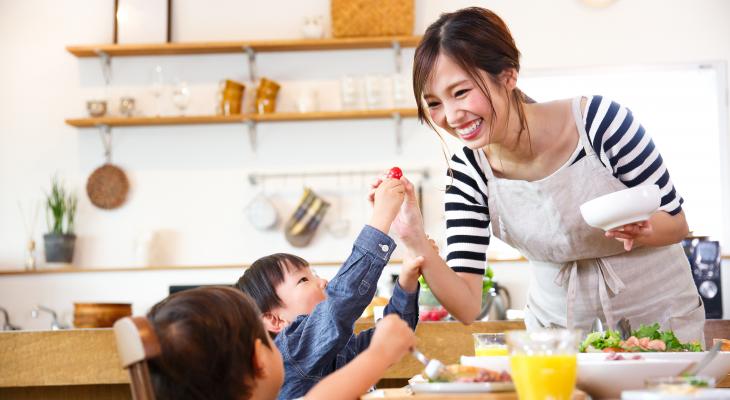 Adjusting to life after a diabetes diagnosis can be overwhelming. Foreign sounding medical terminology, new dietary plans and exercise regimens — it's a lot to process. Still, living with diabetes doesn't mean giving up tasty and satisfying meals. It also doesn't require eating differently from everyone else at the table if they are willing to eat healthy food. Diabetic-friendly meal planning is really about choosing the right kinds of foods as well as sticking to a three-meal-a-day schedule. Plan breakfast, lunch and dinners that focus around lean meats or fish rich in omega-3 fatty acids. Along with protein, add in plenty of fruits, vegetables, whole grains, legumes and nuts. Avoid sugary items and foods with a high fat content. Mindful eating will not only help to control your blood sugar but it will also make managing body weight easier, a key to living your best diabetic life. The following are some sample meal options to jump start that weekly menu.
1 - Breakfast — Steel-cut Oatmeal With Blueberries, Bananas and Roasted Pecans
Instead of instant oatmeal, try a bowl of steel-cut oats. Less processed than regular rolled oats, they contain more fiber, making them not only heartier and more filling but a better choice for diabetics. Throw a handful of chopped pecans in the oven for a quick roast and add them to your oatmeal with a generous helping of fresh blueberries and sliced bananas. This super nutritious breakfast is a perfect way to start the day.
2 - Breakfast — Woke Scrambled Eggs
Liven up those boring old scrambled eggs by sprinkling in a few diced hot cherry peppers. A super versatile ingredient, hot cherry peppers bring a little heat with a little sweet and can be found in the grocery store's marinated vegetable section. They pack a punch and elevate any egg dish without adding extra fat and calories. To make a complete breakfast, serve the eggs with whole grain toast and a bowl of fresh strawberries or orange segments.
3 - Lunch — Chicken Salad With Lemon and Dill
Throwing together a chicken salad is so easy now that rotisserie chickens are so readily available. Just dice up a store bought chicken with Dijon mustard and a little mayonnaise. Add chopped celery, red onion, a tablespoon or so of fresh dill and a couple squeezes of lemon juice. Delicious! Enjoy with celery sticks or as a sandwich with crunchy romaine lettuce on lightly toasted whole grain bread. It's a protein-packed, wholesome lunch that will feel like an indulgence.
4 - Lunch — Grilled Veggie and Hummus Wrap
This is a perfect lunch for getting all sorts of vegetables and protein in one delicious hit. Start by slathering a generous helping of hummus on a low-carb tortilla. Then, on top of the hummus, stack some roasted red pepper, grilled eggplant and zucchini slices. Add a few slivers of raw red onion. Roll it all up and throw it on the grill or in a sandwich press until the wrap is toasty and warmed through. Serve with a side salad or with a bowl of soup.
5 - Dinner — Grilled Salmon With Pineapple Avocado Salsa
This dish tastes like a tropical vacation and it's something that everyone at the table will enjoy. Salmon is an excellent choice for diabetics because it is rich in those healthy omega-3 fatty acids. While the salmon is grilling, chop up some fresh pineapple, avocado, cilantro, red onion and a tiny bit of habanero for a spice kick. Throw everything in a bowl and add a splash of red wine vinegar to balance out the sweetness. When the salmon is done, pile the fruit salsa on top of each filet and serve. The fruit and veggie medley brings on the flavor while not adding extra fat and carbs.
6 - Dinner — Chicken Stir-Fry With Brown Rice
It's difficult to beat a stir-fry when it comes to being healthy, fresh and simple. Chop some chicken breasts into bite-sized chunks and marinate them in a little soy sauce, garlic, fresh ginger and sesame oil. Almost any vegetable will do in a stir-fry, so don't be afraid to get creative. Chop up some onions, red cabbage, carrots, water chestnuts and scallions. Add everything to a large skillet on high heat. Serve with steamed brown rice.